Training of Solicitors
There are two types of legal personnel making up the legal profession in England and Wales. They are solicitors and barristers. Let's explore how they each train and compare the similarities and differences in their roles.
The training of solicitors can be split into three main routes. The first two routes are very similar.
Firstly, a trainee would obtain an undergraduate degree in Law, usually with a 2:2 or higher, although a 2:1 or even a first class degree is preferred, due to the competition for places.
The next stage is the Legal Practice Course, or LPC for short. This is a one year course, where trainees will learn the basic skills required of solicitors in their day-to-day roles. The skills include negotiation, interviewing clients, advocacy (which means arguing on someone's behalf), legal research, drafting documents and business skills such as keeping accounts.
Finally, the trainee would need to obtain a training contract with a legal firm such as a solicitors' firm, the Crown Prosecution Service, or even a local authority. Thework-based training contract is paid and lasts two years, where the skills learnt during the LPC are applied in real life. The trainee will be supervised closely and their work will be reviewed regularly by a qualified solicitor, but over time the trainee will be given their own cases to work on.
Once the trainee has competed their training contract, they will be admitted by the Law Society as a solicitor. Their license to practice law must be renewed annually.
The second route is almost identical to the first route, except for the first stage. It is possible for a trainee's undergraduate degree to be in a subject other than Law. If so, they are able to complete a 'conversion course', called the Graduate Diploma in Law. This is an intense course, which aims to condense the main topics of a Law degree into one year. Once the GDL is complete, trainees will then proceed with the LPC and training contract in the normal way.
Legal Executive - the third and final route is the non-graduate route. Here, the trainee completes a work-based qualification from the outset, without the need for a degree. To obtain a place on this training route, the trainee, typically a mature student, must first become a trainee legal executive. A legal executive is a legal professional, but with much more limited authority and knowledge than a typical solicitor or barrister. To gain a place as a trainee, you must have a minimum of four GCSE grades at C grade or above, including English. In practice of course, since competition for places is high, it is unlikely that if you only have these qualifications that you will even obtain a traineeship!
Whilst working as a trainee legal executive, one must become a member of CILEX and complete parts one and two of the CILEX examinations. CILEX stands for Chartered Institute of Legal Executives and is the organisation that regulates their training and practice. Once these have been passed, the trainee may then be eligible to become a Fellow of CILEX, so long as they have worked in a solicitor's office for at least five years and are at least 25 years of age.
Once they reach this point, they are qualified as a Legal Executive and would normally deal with issues such as probate (wills) and conveyancing (buying and selling of real estate). If, however, the trainee wanted to become a solicitor, then all they would need to do is to complete the Legal Practice Course, just like trainee solicitors on the graduate routes.
If a barrister has a degree, but not in Law, what qualification must they obtain?

GDL

Complete the name of this Inn of Court: Inner _____?

Temple

What word is used to describe lawyers arguing on behalf of their clients in court?

Advocacy

If a solicitor wants to extend their rights of audience, they should qualify as a Solicitor-______?

Advocate

When a solicitor earns a share of their firm's profits, in addition to their salary, they are known as a what?

Partner

Who does the cab-rank rule apply to, solicitors or barristers?

Barristers
Roles of Solicitors and Barristers
The roles of these two legal professionals are very different, albeit with a few similarities. They both, for example, offer legal advice, both verbally and in written form. In addition, they can both argue on their client's behalf in a range of legal settings and on any legal issue. However, the differences lie within these details.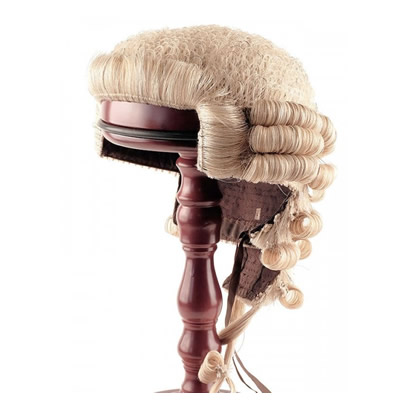 For example, a barrister has rights of audience in any court in England and Wales, whereas a solicitor only has rights of audience in the Magistrates' and County Courts. They sometimes appear in Crown Courts, but usually only at sentencing, or on appeal from the Magistrates' Court (if they had been the solicitor in the original case). In order to extend their rights of audience to higher courts, a solicitor may complete further training and become a Solicitor-Advocate.
In terms of the tasks undertaken, solicitors spend a lot more time preparing cases, interviewing clients, gathering evidence, drafting contracts and writing letters on their clients' behalf. In contrast, barristers spend most of their time in court, arguing in front of judges and juries. This is called "advocacy". Their casework has usually been prepared by a solicitor, who has handed them the case the day before, or even on that same morning!
Solicitors tend to work in solicitors firms, where they will often aim to become a partner one day and be able to share in the profits of the firm, as well as taking a salary. In contrast, barristers are usually self-employed. They usually work in a barristers chambers, alongside other self-employed barristers, but who share facilities, administrative staff and crucially, a clerk, who books cases for them.
Clients can go directly to solicitors for advice and advocacy, but barristers are usually hired by solicitors, although under the Direct Access rules, clients can approach barristers without going through a solicitor first. The Cab Rank Rule also applies to barristers, where they are not allowed to turn down a case if they are offered it, so long as they are free to take it on and is ready to be taken to court.
To sum up, solicitors do most of their work before the beginning of a court case. Barristers do most of their work once it begins.
Training of Barristers
Barrister training comprises of three stages: the academic stage, the vocational stage and finally the pupillage stage.
Barrister training requires that a trainee obtains a degree in Law. Where the degree is in a different subject, the trainee must complete the Graduate Diploma in Law (GDL) or pass the Common Professional Examinations (CPE), in the same way that a trainee solicitor would if their degree was not in Law.
The vocational stage is where the trainee would learn the skills required by barristers for their roles both in and out of court. The skills are learnt during the Bar Professional Training Course (BPTC), which used to be known as the Bar Vocational Course. The sills learnt include legal research, advocacy, drafting documents, negotiation, client interviewing, case preparation and opinion-writing.
In order to register on the BPCT, each trainee must join one of the Inns of Court: Lincoln's Inn, Grey's Inn, Middle Temple and Inner Temple. These Inns provide academic support, library and dining facilities, bursaries and they regulate the conduct of the trainees. The BPTC last one year, during which twelve qualifying sessions, or 'dinners' as they are known, as well as pass exams at the end of the course.
The final stage is the pupillage stage, where the trainee must try to secure a one year work placement, shadowing a qualified barrister. The year is split into two six-month parts. During the 'first six', the trainee will perform minor tasks and observe qualified barristers as they perform their roles. During the 'second six', the pupil is able to appear in court and conduct their own cases, usually under supervision. This stage is paid, although typically at half the salary of a trainee solicitor completing their training contract.