Digitally Manipulating an Image
Now take just one of your images to manipulate further
Use the methods identified last lesson to make a series of versions of it - using a range of different tools.
Depending on what equipment you have - select from the following tools:
Manipulations Using:
Phone
Tablet
Laptop
Manipulations Using Your Phone
Photo Editing Apps for your Smartphone
Snapseed
All-purpose photo editor for image enhancements and corrections:
Huge range of editing tools, yet very easy to use
Exposure, colour and sharpening adjustments
Crop, rotate, straighten and perspective correction
Selective adjustments, brushes and healing tool
Black & white, vignette and HDR
Portrait enhancement, lens blur and vintage filters
Double exposure, frames and text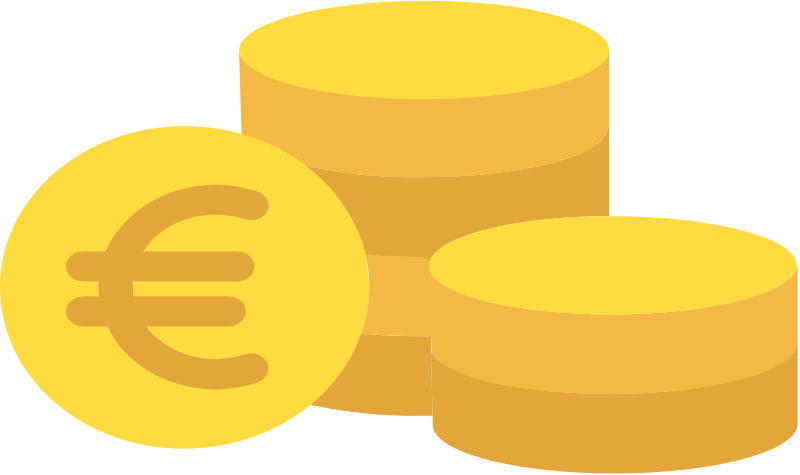 VSCO
Elegant film-like presets and a wide range of editing tools:
Subtle one-tap filter presets that emulate the look of film
Adjustable filter strength
Extra presets available as in-app purchases
Editing tools for cropping, straightening, exposure, colour and sharpness
Integrated camera and photo sharing platform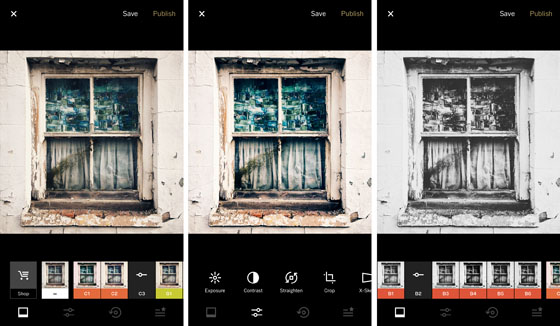 Afterlight 2
Powerful, full-featured photo editor app with creative options:
Exposure, colour and sharpening adjustments
Advanced tools such as curves, selective colour, gradients and blend modes
Dust and light leak overlays
Free filter packs by well-known mobile photographers
Double-exposure tool for blending images
Layers let you add text and artwork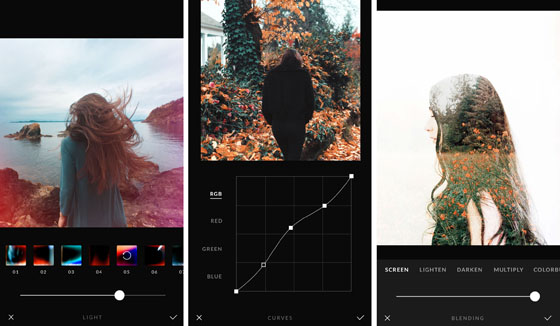 Enlight
All-in-one iPhone photo editor with creative and artistic tools:
Selective control over exposure, colour and details
Built-in masking option within every tool for seamless blending of effects
Crop, rotate, straighten and perspective correction
Filters, two-tone gradients, light leaks and vignettes
Black & white, paint and sketch effects
Clone tool for removing unwanted defects
Double-exposure, tilt-shift and photo montages
Drawing tools, text, borders and frames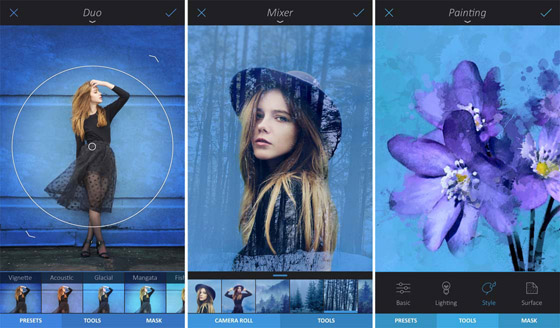 Instagram
Enhance your images with filters and editing tools right before you share them:
Varied selection of adjustable filters
Exposure, colour and sharpening adjustments
Crop, rotate, straighten and perspective correction
Vignette and tilt-shift effects
Give your photos a final polish before sharing them on your Instagram feed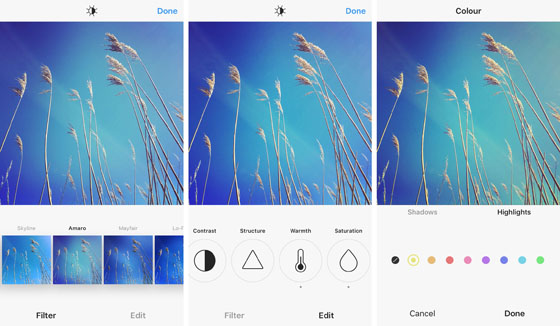 Adobe Lightroom CC
Powerful photo editor perfect for both beginner and advanced users:
Powerful set of editing tools within a simple user interface
One-tap presets for quick edits
Make advanced edits using curves and colour mix tools
Selective adjustments and perspective correction
Adobe Creative Cloud syncs your edits between iPhone, iPad, computer and web
Includes built-in camera app which captures RAW format images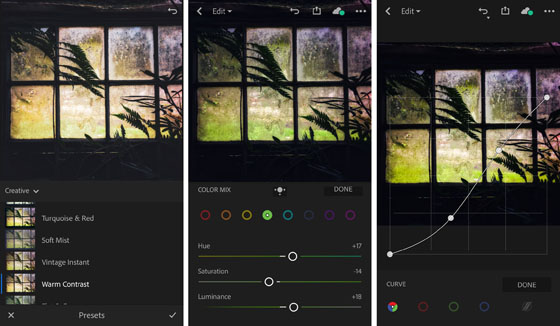 Mextures
Apply textures, grains and light leaks for beautiful creative edits:
Grit, grain, grunge and vintage film textures
Analog light leaks and beautiful gradients
Stack and blend effects using layers
Fine tune images with editing tools and presets
Save, share and import "formulas"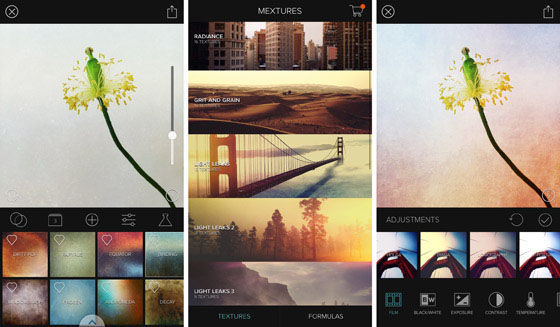 Superimpose X
Create unique artwork by combining and blending images:
Combine two or more photos to create a composite image
Perfect for replacing the background of a photo
Create stunning double-exposure and fantasy-style images
Blend textures onto an image for an arty look
Add filters, blur, shadows and other creative effects
Varied selection of masking tools for selecting parts of an image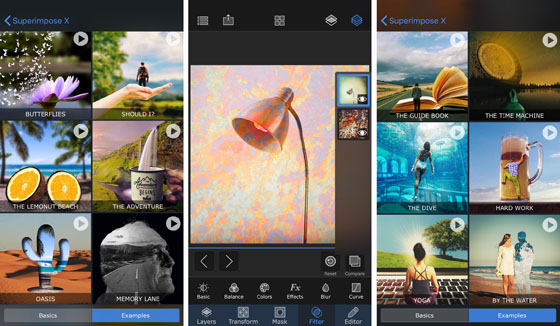 Manipulations Using Your Tablet
Manipulations Using Your Tablet
__AirBrush __
A great photo editing app if you want to manipulate portraits.
It specialises in quick fixes and edits made to face and skin including a blemish remover, teeth whitening, a function to make eyes look brighter, reshaping tools, and, of course, plenty of filters to add some pizzazz.
Most of the tools are one-click which makes all of it exceptionally easy to use as well.
__Fotor. __
It has a lot more actual editing tools than most and includes the ability to enhance photos with a one-tap tool for your convenience.
Other tools include crop, rotate, brightness, contrast, saturation, exposure, vignetting, shadow, highlights, temperature, tint, RGB
If those aren't working, there are over 100 filters for you to choose from!
__PhotoDirector __
PhotoDirector is a newer entrant (comparatively speaking) into the photo editing space on Android and is pretty good.
Like Fotor, this one focuses a lot more on manual enhancements rather than filters and you have access to HSL sliders, RGB color channels, white balance, and more to properly edit your photos.
There are also sliders for tone, brightness, darkness, exposure, and contrast for more in-depth editing.
It's more powerful than most and would be good for those who want something other than filters.
__Photo Editor Pro __
Photo Editor Pro is a very popular option. It's a good mix between a modern "filter editor" and a regular editor and has plenty of features that support both types of editing.
You'll find stuff like sharpen and blur modes, temperature control, as well as saturation, hue, contrast, and brightness controls.
You'll also find stickers, frames, filters, and you can even add text to images to create your own memes. It's a good middle of the road option depending on what you need.
Pixlr by AutoDesk (also known as Pixlr Express)
Pixlr is a powerful photo editor it has one of the best one-touch enhance tools that we've seen and it also includes a ton of other features and tools that you can use.
It does have filters, although it cleverly disguises them as "overlays" and also includes cosmetic editing tools like blemish removers and teeth whiteners. It's a solid all around option with a little something for everybody.
But sometimes you just need a simple app that produces incredible imagery…..
That's Prisma.
With this app, you can take photos from your device, or capture within the app, and apply artistic filters from some famous folk (Munk, Picasso, etc.) to turn them into something pretty cool.
The cool part is, you don't have to commit 100% to a filter, you can adjust each filter's "strength" to tone them down a little.
Manipulations Using Your Laptop or PC
Manipulations Using Your Laptop or PC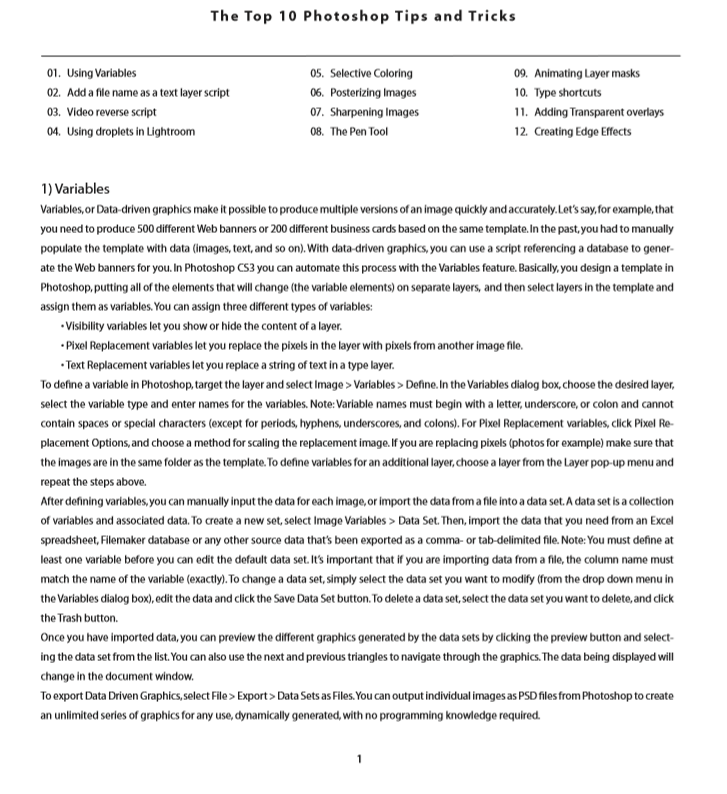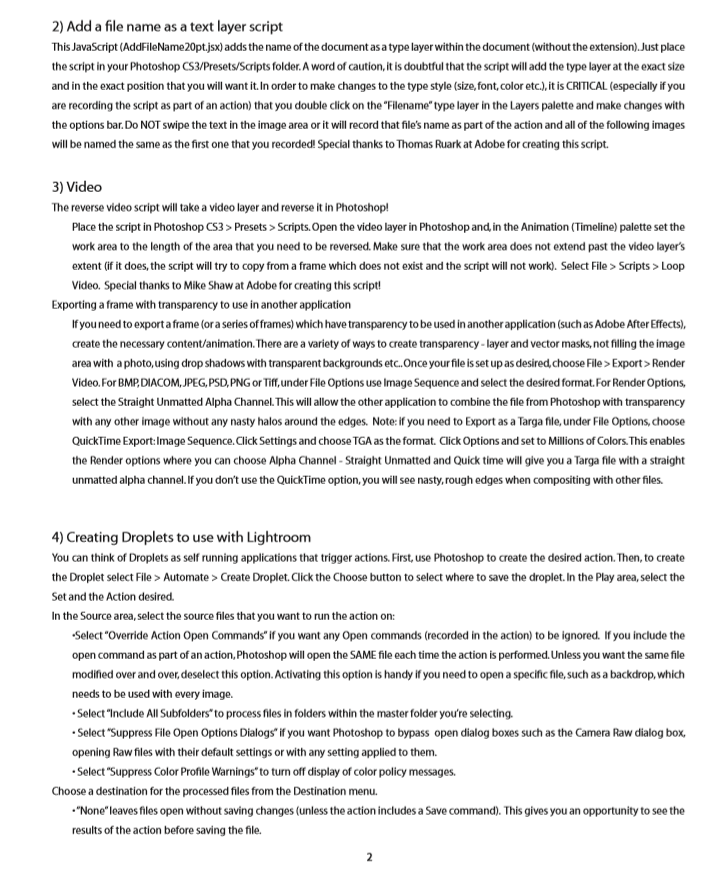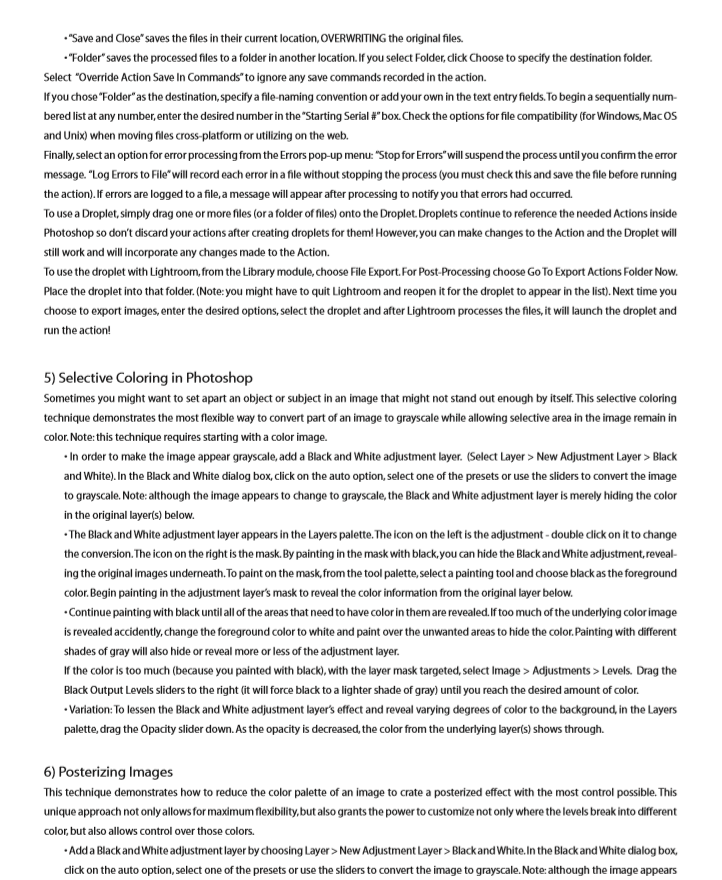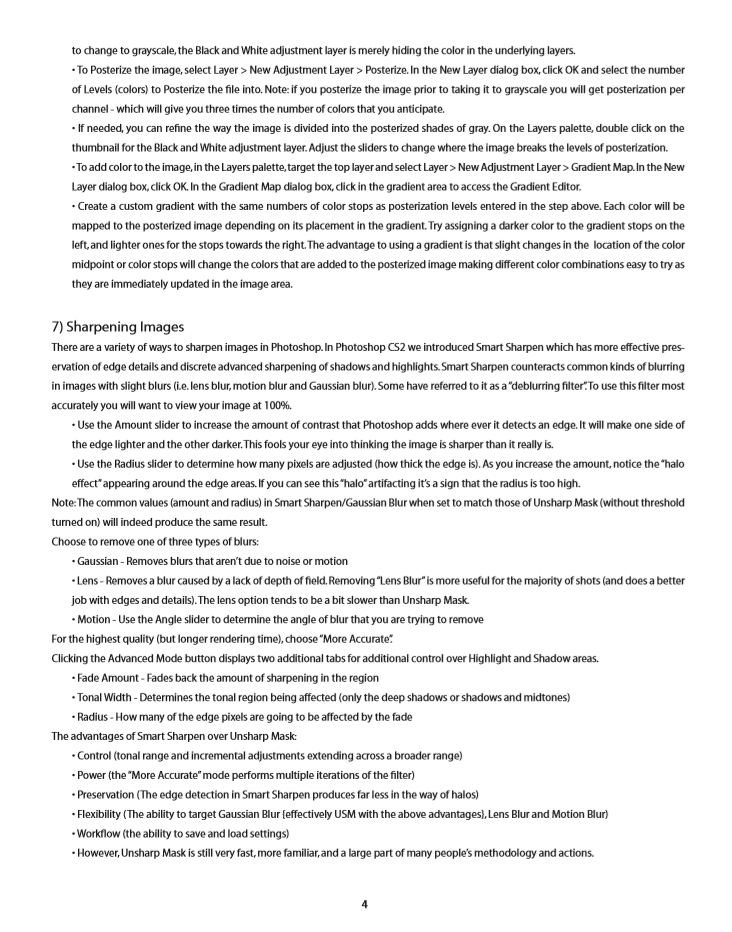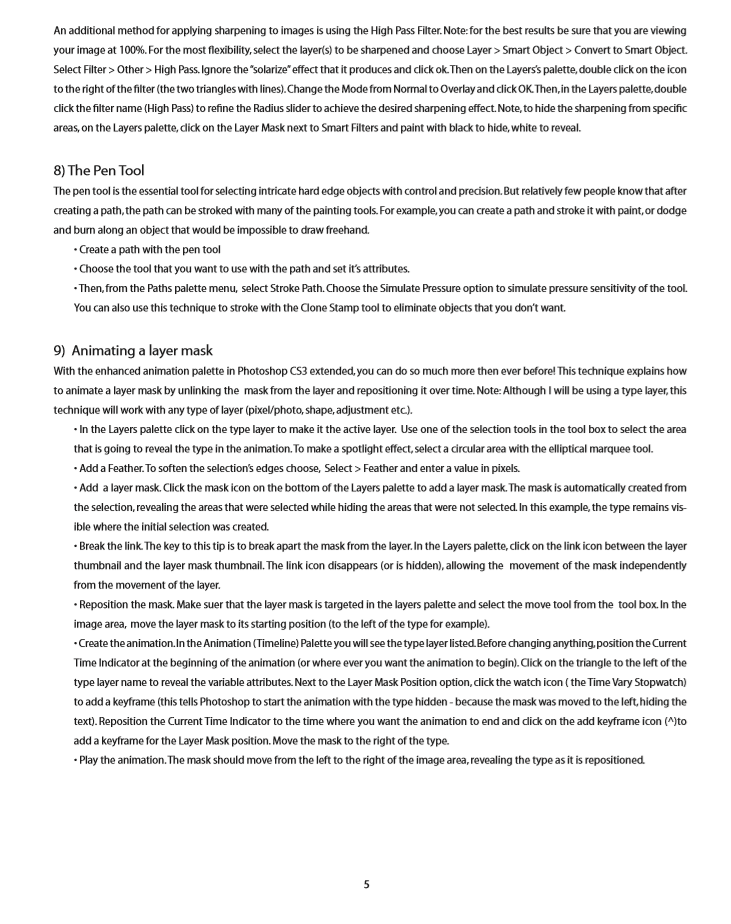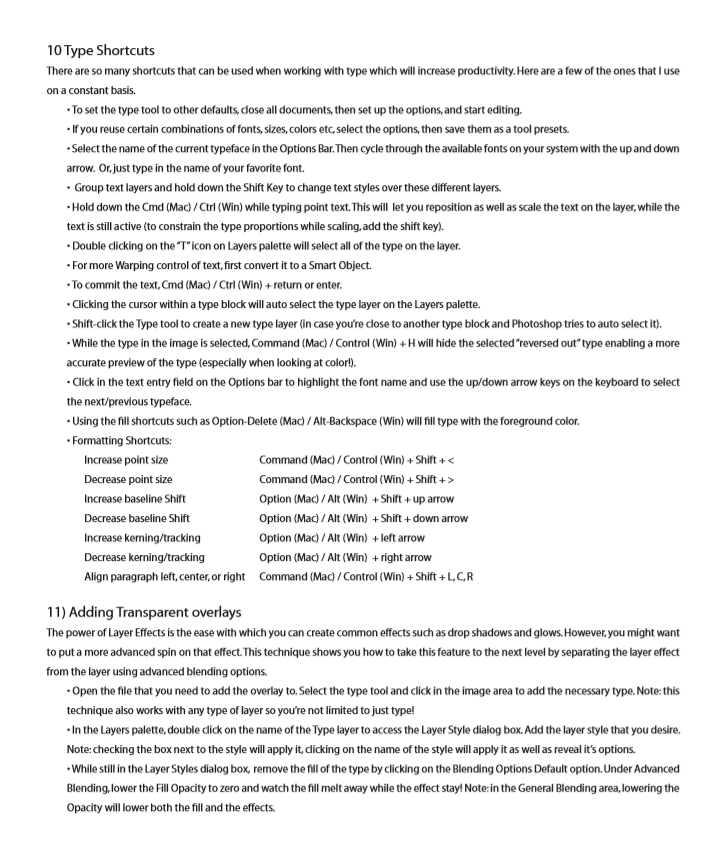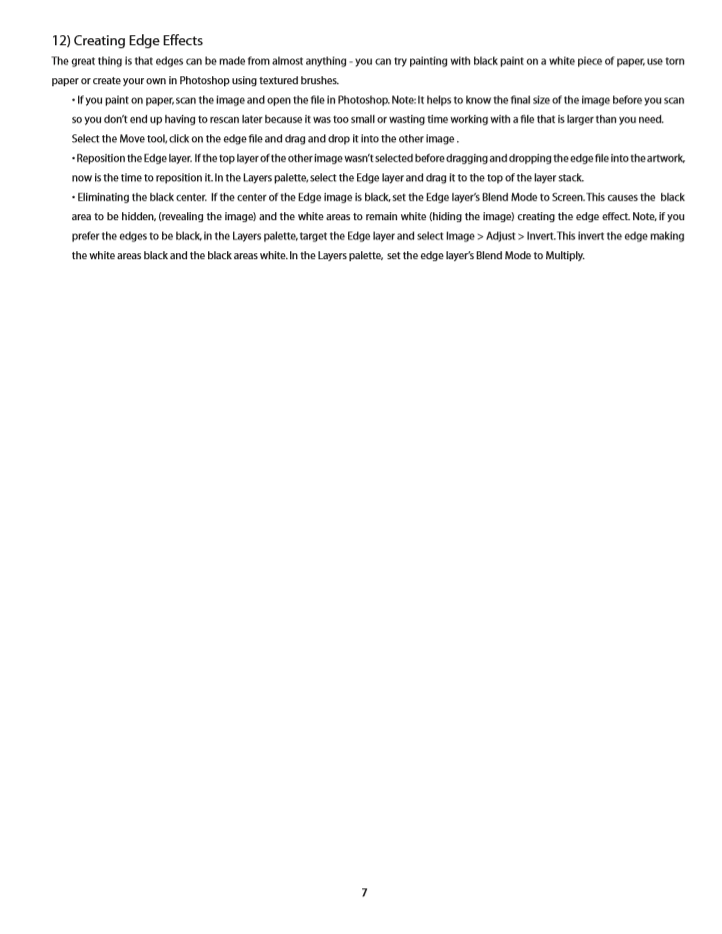 STUDY QUESTIONS Which programme worked best for you, and why?Select and print off 3 versions of your original image - and mount them as a tryptcyh. Which artist does it resemble, and why?Can you annotate your images to explain the effects you have made?What ideas do your images generate for your project? Make a simple bullet point list of these!