ideas
Adeline Yen Mah is outlining her experiences of growing up in Hong Kong. She describes a moment when her father became proud of her and she made a life-changing decision to move to the UK.
context
1950s Hong Kong life was relatively new and difficult. In 1945, the British resumed their rulership of Hong Kong. There were a large number of refugees from the mainland and the population grew significantly.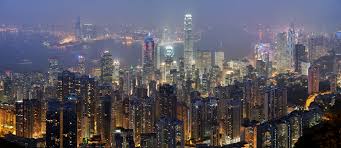 author'spurpose
Adeline Yen Mah grew up in Hong Kong. She was brought up in a wealthy family and she describes the house within this extract. It is interesting how she is reflecting on a childhood event but she is doing this as an adult. It could be that a memory is different from the reality.
language
Emotive Language
Emotive Language is any language and vocabulary that creates an emotion. It is an umbrella term that encompasses many different devices:
'My heart gave a giant lurch as it dawned on me that he was agreeing to let me go. How marvellous it was simply to be alive! Study? I thought. Going to England is like entering heaven. Does it matter what you do after you get to heaven?'
Within this quote, there is usage of descriptive adjectives. However, most significantly is the use of different sentence types to create the emotion.
There are exclamatory sentences. These are sentences that end in an exclamation mark. These reflect the excitement of the child at the time.
There are rhetorical questions. These are questions that do not require an answer. She asks herself several questions. These reflect her excitement.
Dialogue
There is much dialogue within the extract:
''Adeline!' Ma-mien Valentino was calling.
'You can't go now,' Mary protested. 'For once I'm winning. One, two, three, four. Good! You've landed on my property. Thirty-five dollars, please. Oh, good afternoon, Mother Valentino!' '
It almost appears as though this is a story. This conversation and time was obviously extremely important to the writer, as she remembers each word that was mentioned.
structure
It is interesting how we do not meet the family until part way through the extract. The focus suddenly becomes on her father. The conversation is clearly remembered. It impacted upon her greatly. She wants to see him but it is unusual for her to enter into his room. She then goes through a range of emotions when meeting her father. It is him who controls her actions, as represented by the ending:
'Agree? Of course I agreed. Apparently, he had it all planned out. As long as he let me go to university in England, I would study anything he wished. How did that line go in Wordsworth's poem? Bliss was it in that dawn to be alive.'
'Father, I shall go to medical school in England and become a doctor. Thank you very, very much.'
It appears as though this conversation affected the rest of her life.
examquestions
Within your examination, you will be asked a series of questions about the article.
Some of the questions will be short questions. For these questions, you must look at the number of marks in brackets. It is important to answer in full sentences.
Other questions will be long questions. For these questions, you must look at using analysis. You will also be asked to compare. Think carefully about the key comparisons and plan your answer first.
Assessment features are __coming soon: ____check back here in the next few days for the opportunity to ____unlock assessment ____and access ____teacher-written questions ____with ____model answers.
At the end of the extract, how many weeks until the end of term? (1 mark).

There are 8 weeks until the end of term.

When she arrives at the new house, where are her family?

Her mother is playing bridge. Her brothers and sister are sunbathing by the pool. Her father is in his room.