What do I have to do?
__WHAT DO I HAVE TO DO? __
In the listening exam you will need to answer some questions with words or short phrases.
You must be precise and specific with your answer.
You will need to answer in__ both French and English.__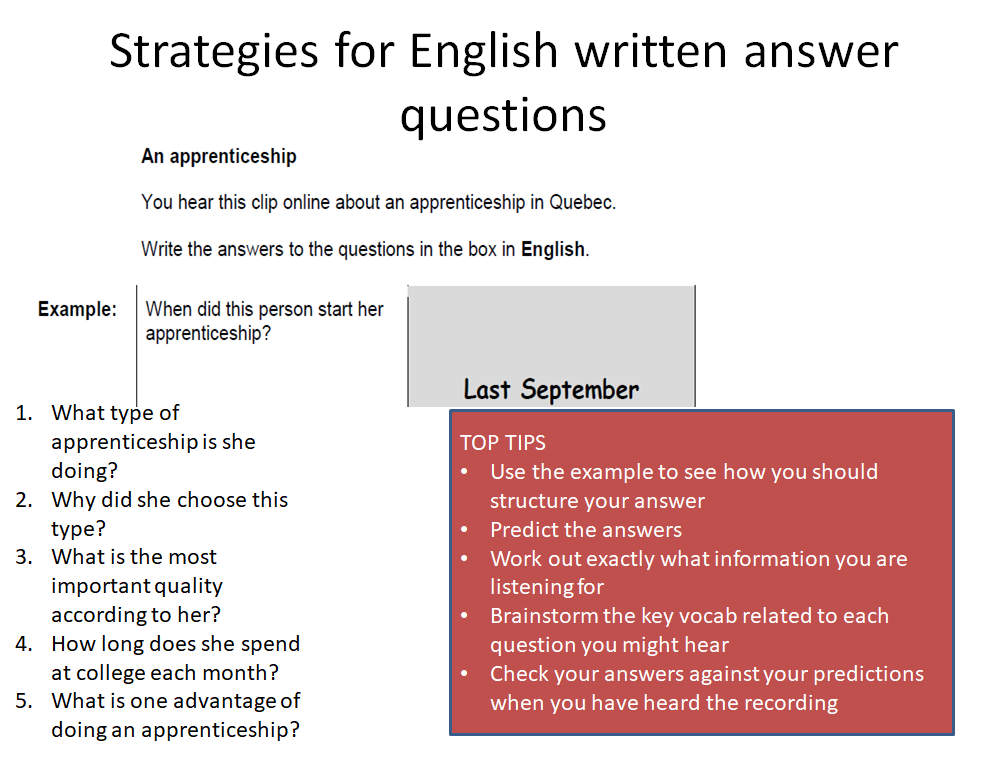 Steps to success
HOW DO I SUCCEED?
BE SPECIFIC - don't give too much information!
Think about which answers would be logical in the situation?
PROOFREAD your final answers in French
Think about all the possible vocab that could go with each topic and write around the question
__HIGHLIGHT __all the key words in the question!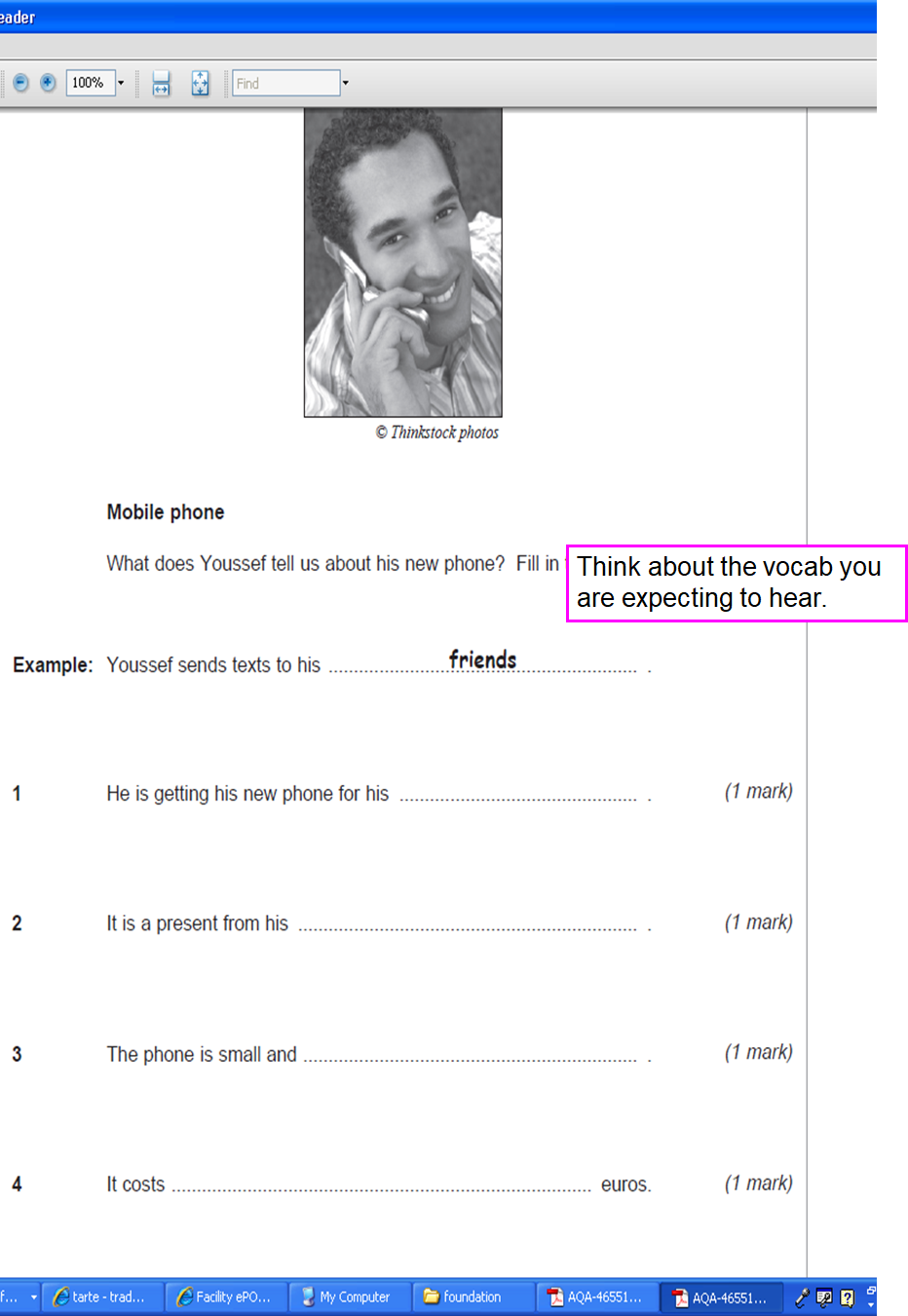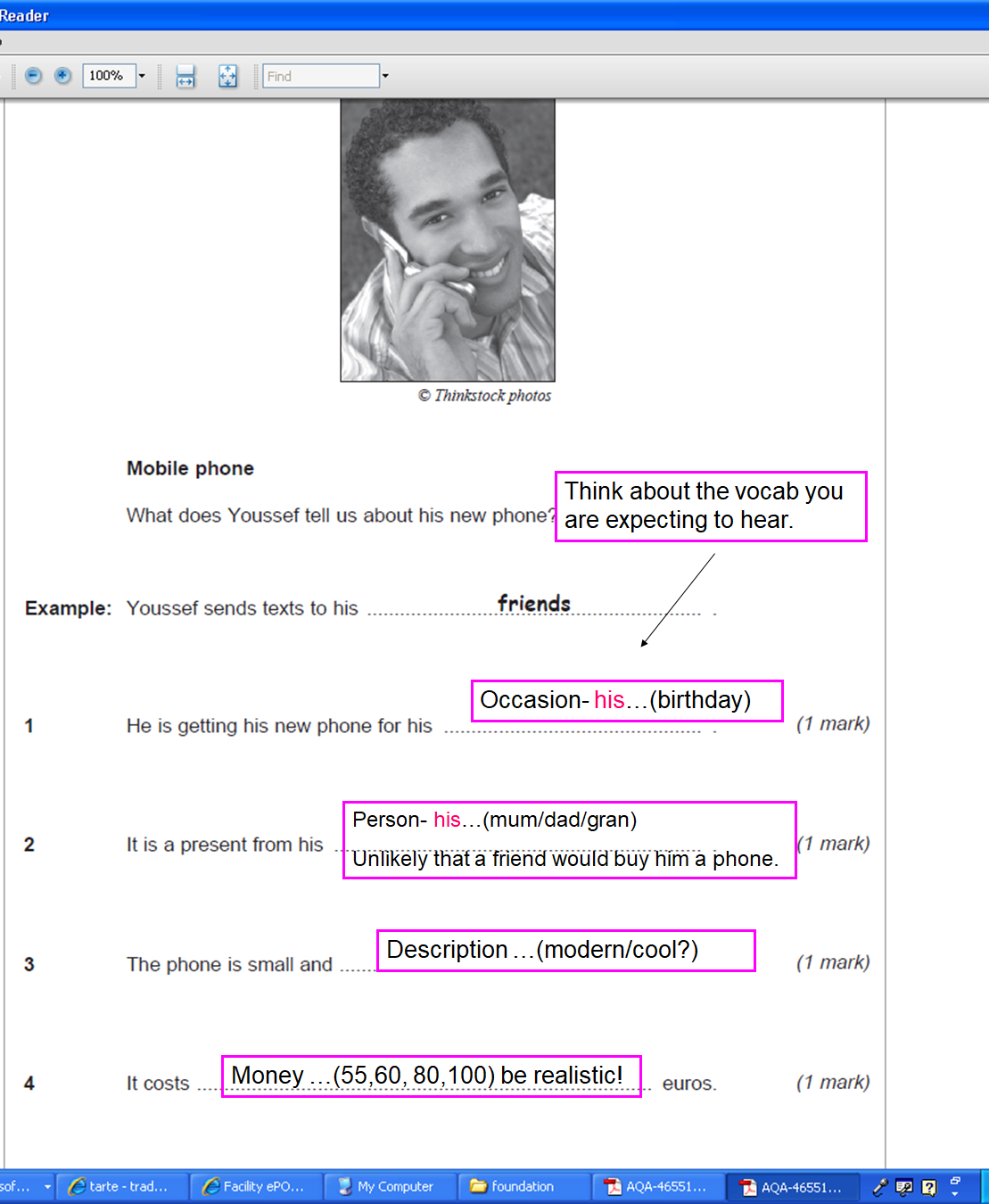 How can you tell what form your answers should take?

Looking at the examples
What do I have to do?
__WHAT DO I HAVE TO DO? __
Sometimes you will need to answer worded questions in __French, __as in the examples below: