What do I have to do?
WHAT DO I HAVE TO DO?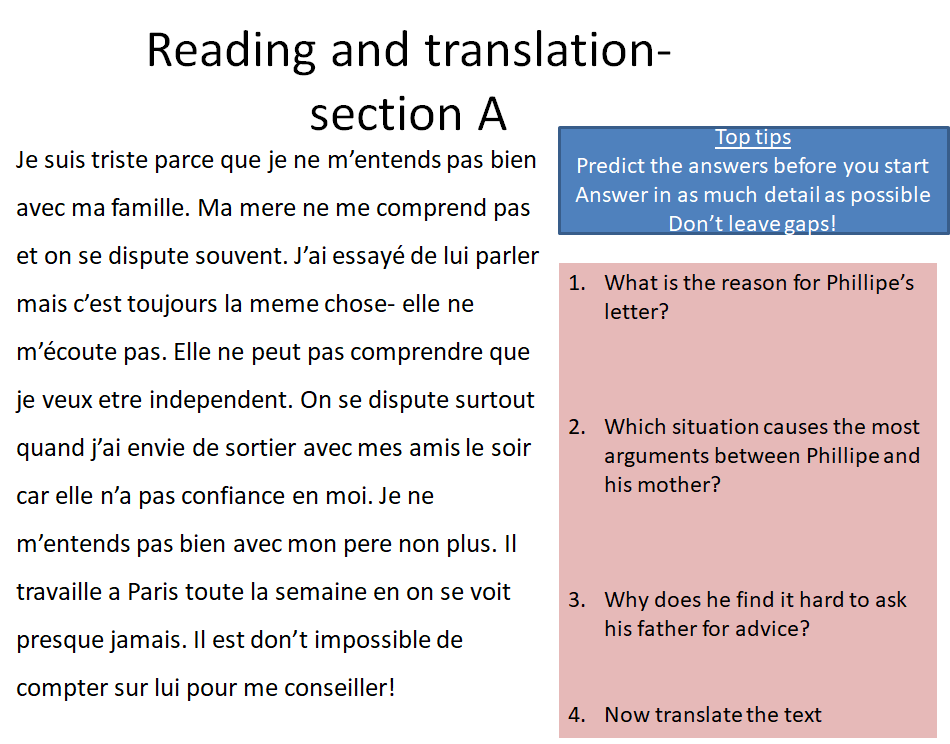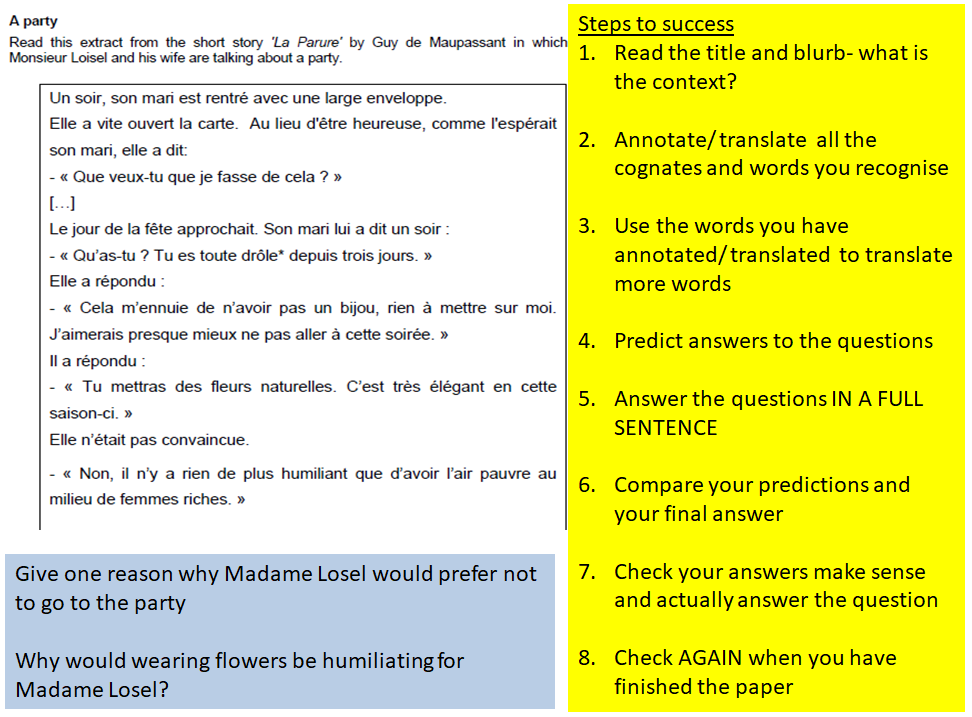 Steps to success
__HOW DO I SUCCEED? __
You need to be precise with answers and avoid giving too much additional information.
Check your answers actually make sense in English.
Do not leave blanks- no excuses!
Use the examples as models- do you need to include a verb? Do you need to include adjectives? Make sure your answers follow these models.
Manage your time carefully (about 20 mins per section)so you can complete all three sections of the paper.
Follow the original text as much as possible.
In section B look for key words from the questions in the texts to help you find your answers.
Quote from the texts but be as precise as possible in your answers.
Remember in both the reading and listening papers there are 'peaks and troughs', so just because you have found one question really hard it does not mean you will not be able to do the next question. Keep your head up and stay in the game!
If you are unsure, should you just write down everything that could be the answer?

no
Explanation: you need to be as specific as possible!

What can the title help you to do?

work out the context of the question and the topic
What do I have to do?
__WHAT DO I HAVE TO DO? __
Sometimes you will need to answer the questions French, as in the examples below: