What do I have to do?
__WHAT DO I HAVE TO DO? __
Some of the questions you will have to answer in __English. __Read the passage in French carefully and select one of the answers given by writing the corresponding letter in the answer box: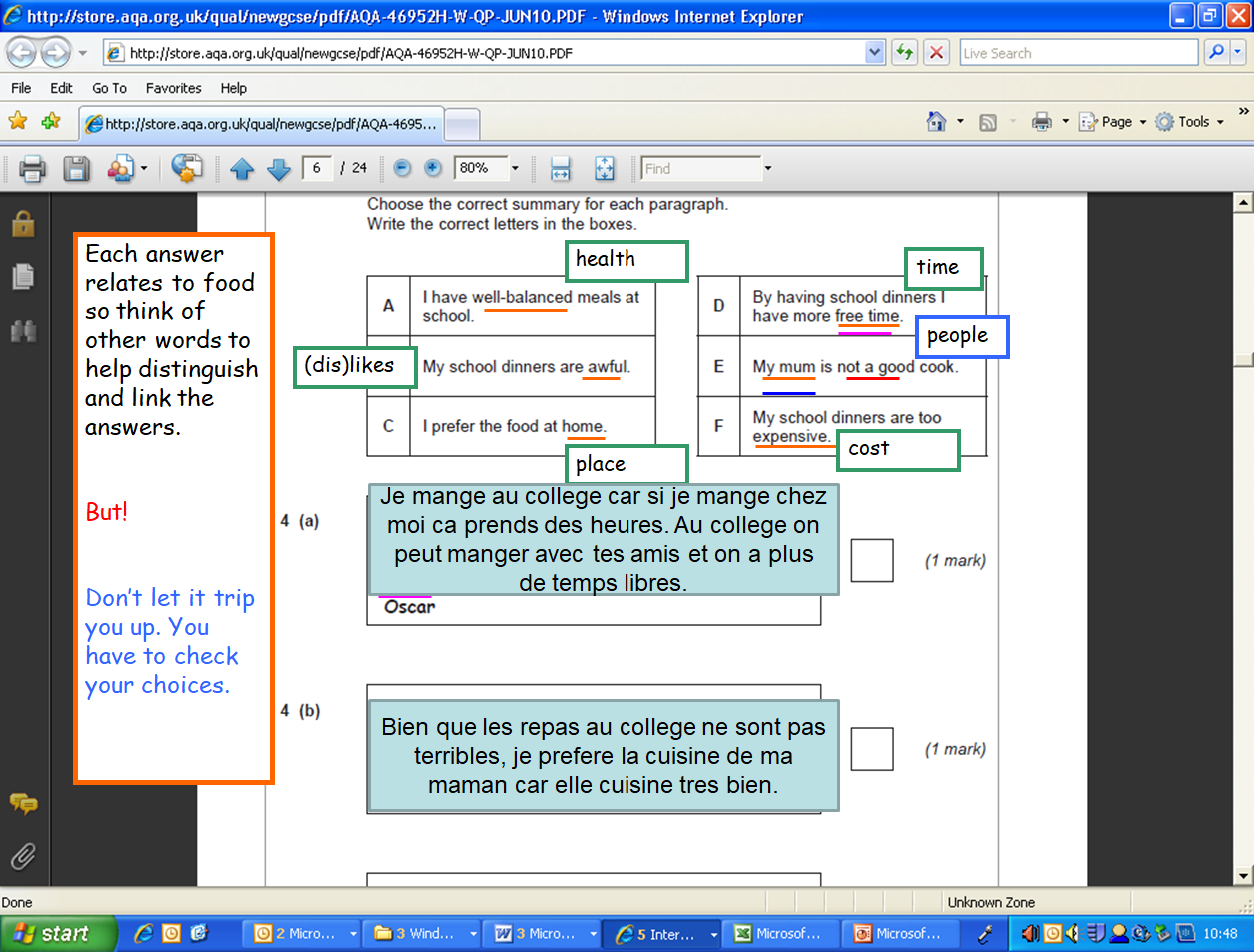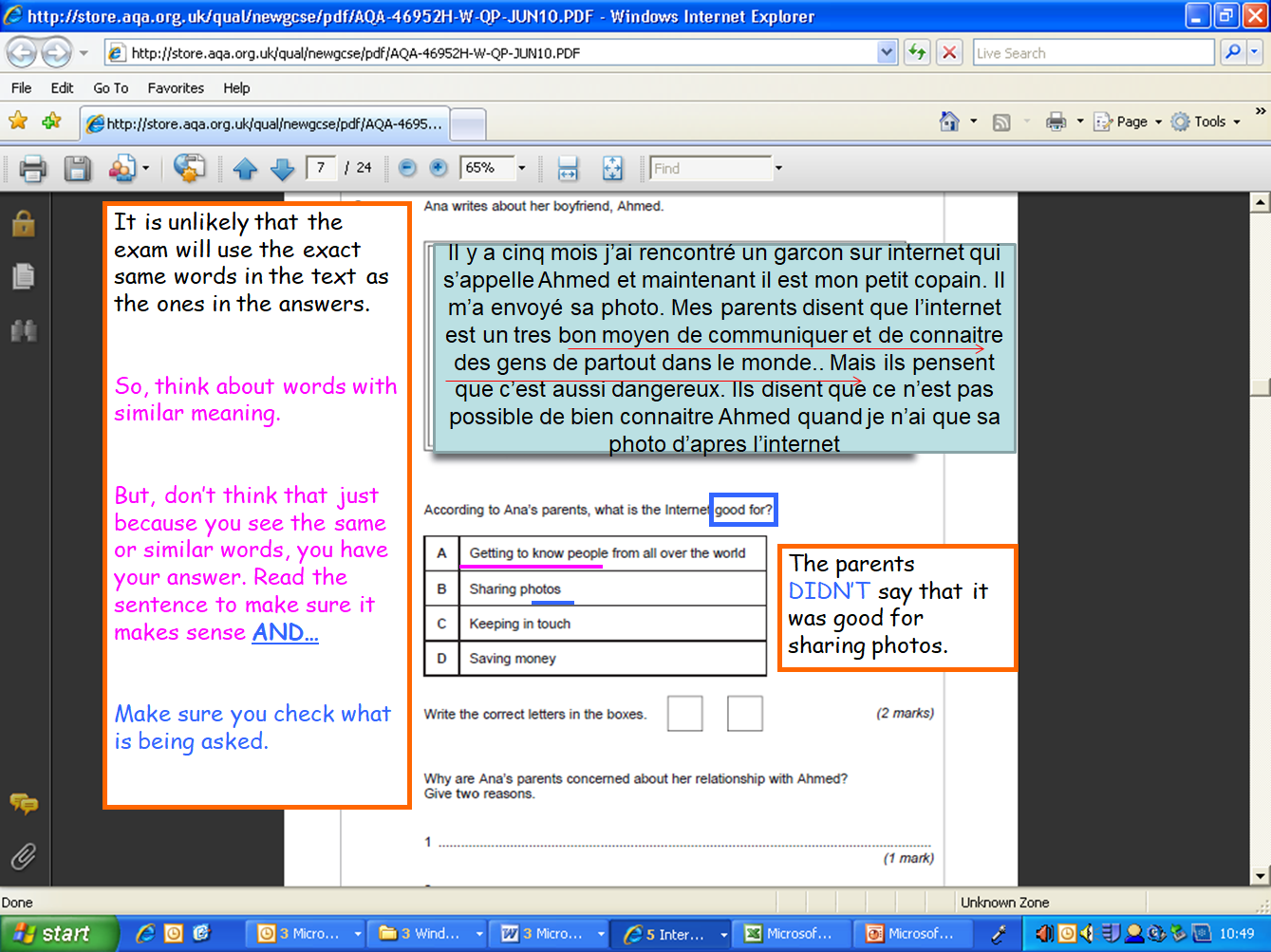 Steps to success
HOW DO I SUCCEED?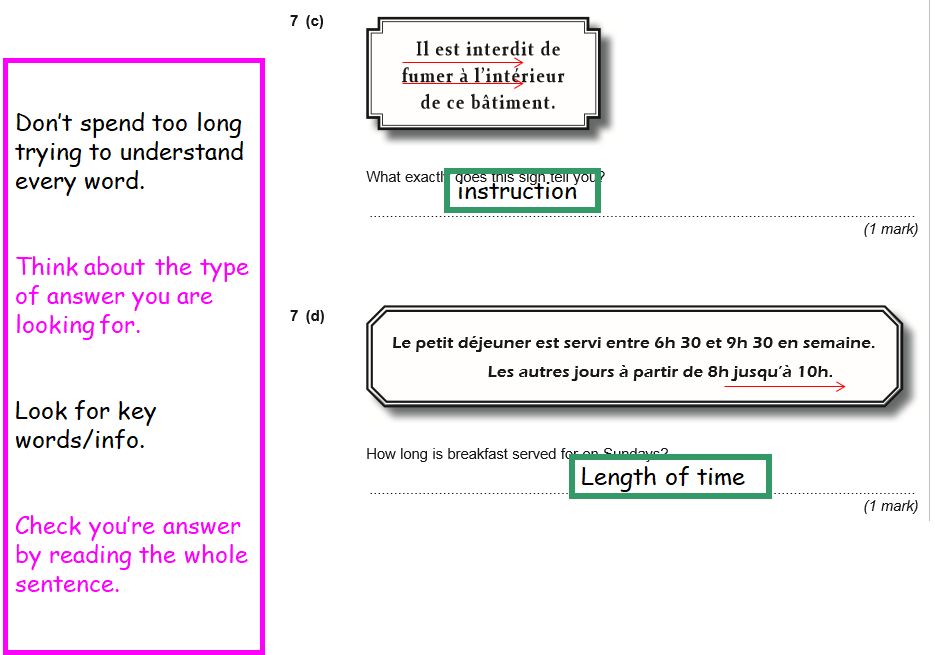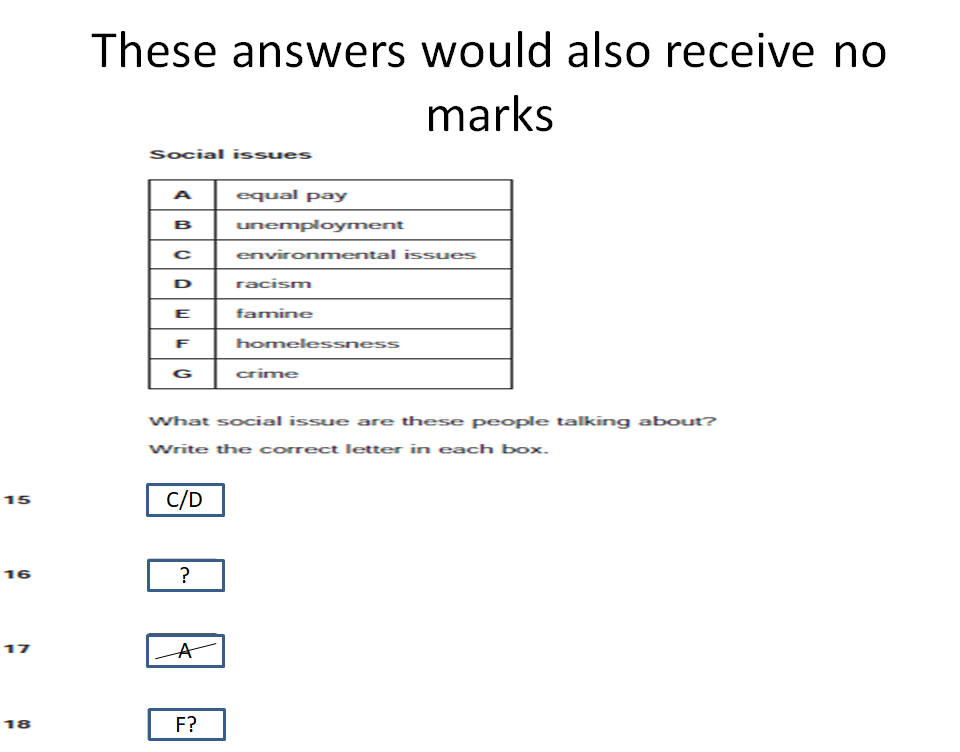 If you are not sure, give two answers- true or false?

false

The exam is likely to use the exact word as the words in the text for answers- true or false?

true

You should annotate the French texts with words you recognise before you start answering- true or false?

true
What do I have to do?
Answering questions in the French - top tips
1.Stay positive!
2.Annotate the questions with what you understand
3.Predict the answers
4.Work out what form your answer should take – adjective? Noun? Verb?
5.Quote from the text
6.Compare your predictions with the actual answers
Check the accuracy of your French- does the completed phrase make sense?