Technology
The 21st century has been dominated by rapid development in ICT and mobile connections, as shown by this map. This has meant that globalisation is deepening its connections at an unprecedented rate. The proliferation of the internet and mass consumption of mobile phones has caused space-time compression, meaning we can call people anywhere in the world, or book a flight to most places at the click of a button. This is happening at a much greater speed than previously, accelerating globalisation hugely.
Factors of Acceleration
The factors that have accelerated globalisation are wide and varied. These are the main factors in the 20th and 21st Century that have accelerated globalisation.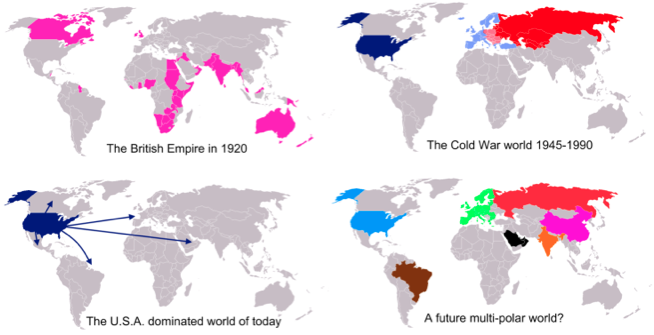 Colonialism
Containerisation
International Monetary Fund/World Bank
Increased Trade
Financial Market Trading
Information Exchange
TNCs
This table shows a timeline of events that have accelerated globalisation.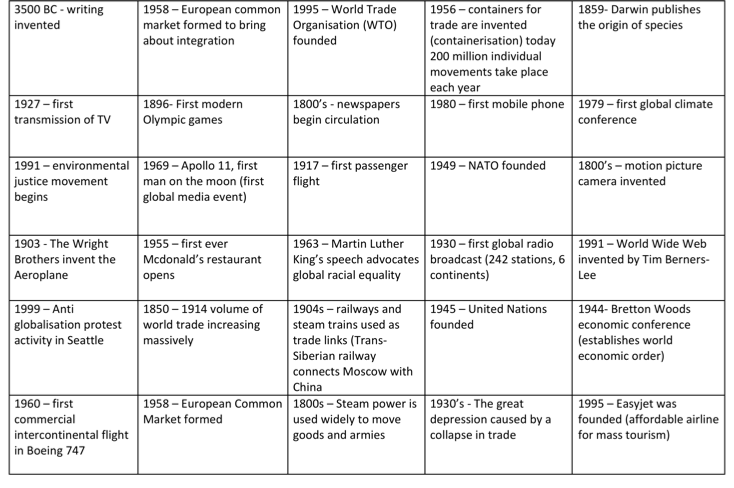 Easy Jet
The easyJet airline was founded in 1995 by Sir Stelios Haji-Ioannou. It began as a small business, but now most of Europe's major cities are connected via easyJet's network.
At the start, the airline had just two aircraft flying within the UK. In 1996, flights to Barcelona commenced, now it has around 300 flight routes in the EU. Shortly after its 100 millionth passenger flight in 2005, easyJet announced another massive expansion, this time into new markets outside the EU (to Marrakech, Istanbul and Rijeka).
In 1998 easyJet acquired 40% of the Swiss air company TEA Basel AG, allowing it to establish its first European base in Geneva.
Technology has helped to build the easyJet network. It was one of the first airlines to embrace the opportunity of the internet, and the company's first online sale was made in 1998. Now approximately 95% of flights are purchased in this way, making easyJet one of Europe's biggest internet retailers. By 2006, the company owned 122 aeroplanes, carrying__ 33 million__ people to their destinations that year and bringing revenues of nearly__ £2 billion__.
Places that easyJet adds to its flight network become more 'switched on'. For instance, Tallinn in Estonia is home to 400 000 people. In 2004, easyJet started to fly British tourists there for just £40 each. Suddenly, the city became an affordable destination for UK citizens. The new route has brought more money to Tallinn and boosted trade for its hotels, restaurants, bars and nightclubs.
Explain how the expansion of Easyjet shows globalisation in action.

Your answer should include: TNC / internet / trade / aircraft / transport