Business market strategy
Market positioning
Market positioning is how the individual products or brands are seen in relation to their competition (often by price or quality). Product differentiation is when businesses make their product a little different from competing products. This may involve giving it unique features to attract customers, or changing customers perception of the product itself. A business must make a choice – to be a copycat, or to create a 'different image' of the product. A business that has found a gap in the market will differentiate its product so as to fill the gap. For example Toyota Prius vs Kia Rio.
Market mapping
It is possible to place a product on a diagram called a POSITIONING MAP. A firm will decide to place a product where it identifies a gap in the market, and thus the process will help it decide on market positioning for new products. The positioning depends upon the price, quality, etc of the product, lots of combinations of criterion can be used (e.g. aesthetic vs functional for mobile phones, etc.)

As markets' and consumers' tastes change a business may try to REPOSITION its product. This can be done through changing its image, UNIQUE SELLING POINT or even target market. For example – Lucozade changed from a drink that people took when they were ill to a one used by sports people.
What is the one top key usefulness of market mapping?

Identify Gaps
Differentiation
Competitive advantage
Market positioning/mapping are both aspects of seeking an edge over competition. Competitive adv means having an edge over rival products. There are many ways of making the perception of a product positive, depending on the nature of the market and its consumers.
Product differentiation
The objective of product differentiation is to develop a unique image (USP=unique selling point). Being able to stand apart as different brings valuable advantages. Without this, businesses normally are less competitive and have less market power/profit.
Adding value:
In order to make profit a business needs to utilise its factors of production (CELL) in such a way that products will sell for more than their total cost. This process is called adding value. E.g. Clothing manufacturers add value by transforming fabric, thread, buttons etc into attractive garments. Value is essentially about consumers perception of 'worth', E.g. Apple sell their iPhone 6+ for over £500 (at a profit margin to them of 40%!!!). E.g. Ferrero Rocher add value with their packaging so you spend £10 on what's essentially two bars of chocolate if you melt it down! Adding value can help you product differentiate as well as gain a competitive advantage.
Stable and dynamic markets
Changing populations, incomes, tastes and technologies plus the threat of creative destruction mean that market stability is a relative concept. Few markets stay static, although the pace of change can vary. Stable markets usually have gradual change, whereas dynamic markets change rapidly. Even stable markets can encounter shocks (sudden changes), meaning a complacent business which is reactive and not proactive can quickly fail. Markets for electronics are particularly dynamic – expansion and collapse can both be very rapid.
An example of a dynamic (rapidly changing) market could be the story of WHSmith – a chain store with roots in the 18th century. It has been through some very difficult times recently and has had to adapt to survive. In the early 2000s it was squeezed between supermarkets that developed overlapping product ranges and specialist book/music stores which ate into sales. Poor performance led to a takeover bid in 2004 which fell through. Additional product lines such as toys and confectionary were developed and approximately 70 Post Office branches moved into stores in 2007/8.
Even global corporations aren't safe – McDonald's sales are recently in decline and face some uncertainty from rival fast food offerings in many markets. Apple and Samsung have been using the courts and copyright claims to try to attain a competitive advantage over each other. Regulators are cracking down on monopolies and anti-competitive practices – particularly Sky, Microsoft, Google and Amazon are facing tough times because of this.
List the top 9 sources of competitive advantage:

Your answer should include: Price / Quality / Features / Convenience / Brand / Technology / Uniqueness / Reliability / Service
Assessment
Evidence A:
At the age of 24, Matthew Nation wanted to live a certain lifestyle, which he could only do by being his own boss. This included the freedom to set his own working hours, target the type of person he wanted to meet and listen to his _own _music all day! After speaking with Matthew it is also clear that he is passionate about independent brands and shops.
He wanted to position his business as offering an alternative range of clothing, magazines and books to those typically found on the high street and from larger on-line retailers like ASOS. So in the autumn of 2011 he set up PROVIDE, in the Custard Factory creative and retail centre, Birmingham.
'Pop-Up' Start
Matthew decided it would be a good idea to start selling his range of clothing like T-shirts and beanie hats by using a pop-up store at the Custard Factory. This avoided taking on the commitment of an annual lease agreement. Pop-up stores, also known as pop-up retailing or flash retailing, are a trend of opening short-term sales spaces which can serve as a test marketing method. Established businesses also use this concept to take up sites from October to January each year, either within shopping centres or in vacant shops to benefit from the higher Christmas trade. Other national retailers see pop-up stores as temporary lettings giving the opportunity to sell excess stock or to try out certain product lines. The primary and secondary research that Matthew carried out suggested that he would be a success, but he is wary that this is not guaranteed and is worried if his market research was accurate.
Friendly Finance
Matthew was unable to obtain the £20,000 start-up capital from a commercial bank. To finance the business it was clear that Matthew needed to use his own savings and obtain loans from friends and family. As the business developed he started to obtain trade credit, though this was usually limited to 30 days.
Two Years On
With almost two years of trading completed, Matthew has managed to expand operations at PROVIDE. He now has a member of staff working for him, Reena Sohpal, who describes Matthew as 'inspirational and enthusiastic'. Reena and Matthew work very closely together. Matthew takes time to 'develop and teach Reena to think and act' as he does. Reena is often left to work independently, using her initiative and making smaller decisions on her own. These include editing products in the PROVIDE online store, adding items to the inventory (stock) or engaging in the essential use of social media, such as Twitter and Facebook. Using social media supports PROVIDE's market research and promotes various marketing strategies aimed at the business' discerning customers.
Matthew regards his customers as "those who may wish to explore the three statements
that underpin PROVIDE: Choose Adventure, Embrace Failure, Defy Impossible."
(Source: Interview with Matthew Nation. Jim Byng)
Evidence B: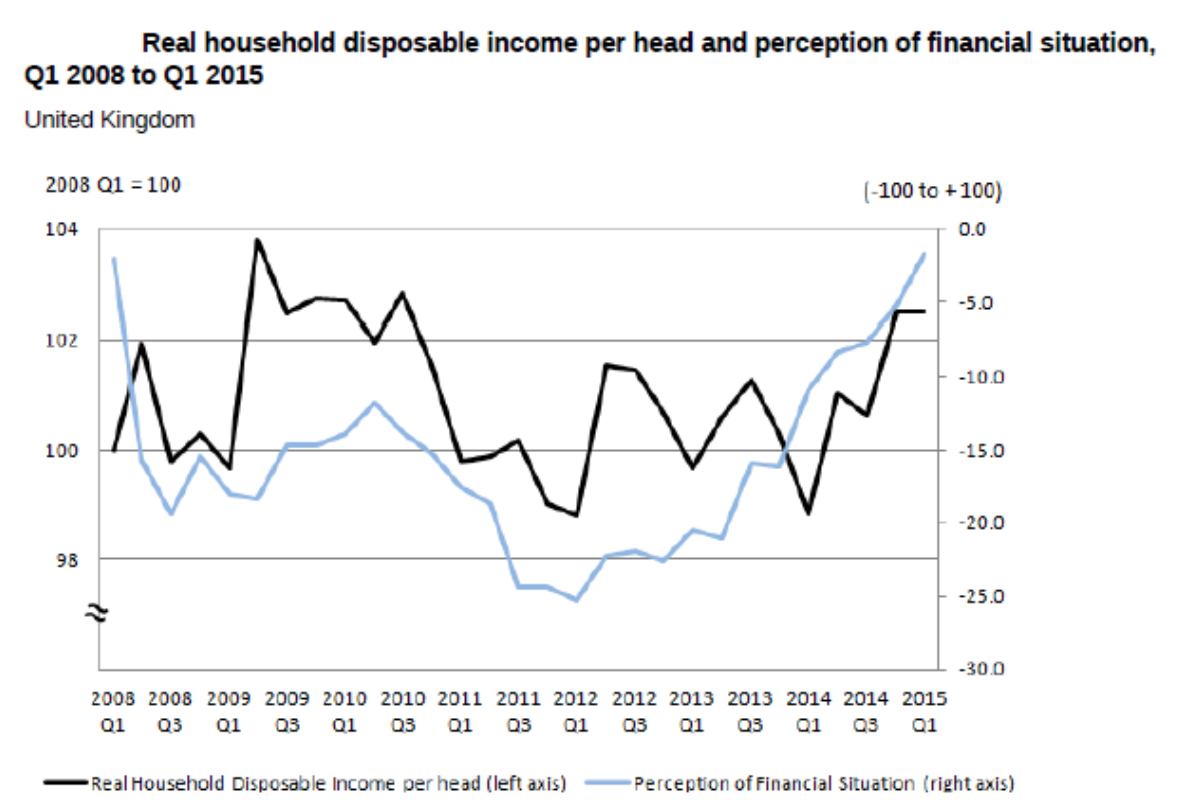 Evidence C: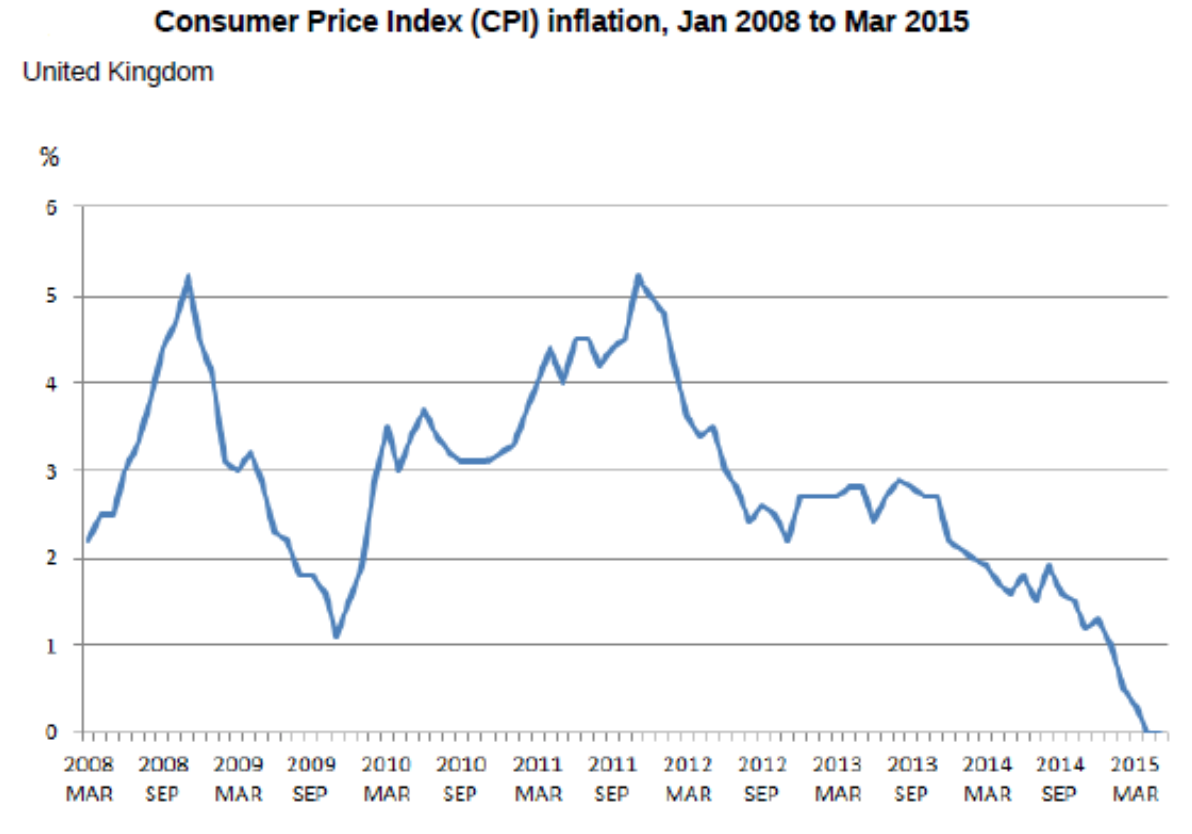 This is just a simple 2 mark question, so definition plus an example!What is meant by market positioning?

Your answer should include: Mapping / Differentiation

Using Evidence B, illustrate how the change in consumer incomes from 2014 will affect the market for clothing (4 marks)Use a piece of paper to draw a diagram, it's essential for this question! (Hint: shift D to the right...)Explain how Provide might benefit from a government subsidy for young entrepreneurs.

Your answer should include: Grant / Matthew Young / Banks / GFC

8 marks means 2 arguments for and 2 against, all explained and in context to the study. No need for a conclusion.Discuss the usefulness of market research to Provide's success as a business

Your answer should include: Quantify / Demand / Understand / Consumer / Behaviour / Reduce / Risk / Misleading / Sample / Bias