SSS,SAS
Shapes are congruent if they have exactly the same length sides and the same internal angles.
The best way to make sure triangles are congruent is to re-draw them in the same direction and check to see if they have these features:
SSS
Have all three sides the same. It doesn't matter if the side has been reflected or rotated, if the lengths are the same, the angles will be the same and the triangles will therefore be congruent.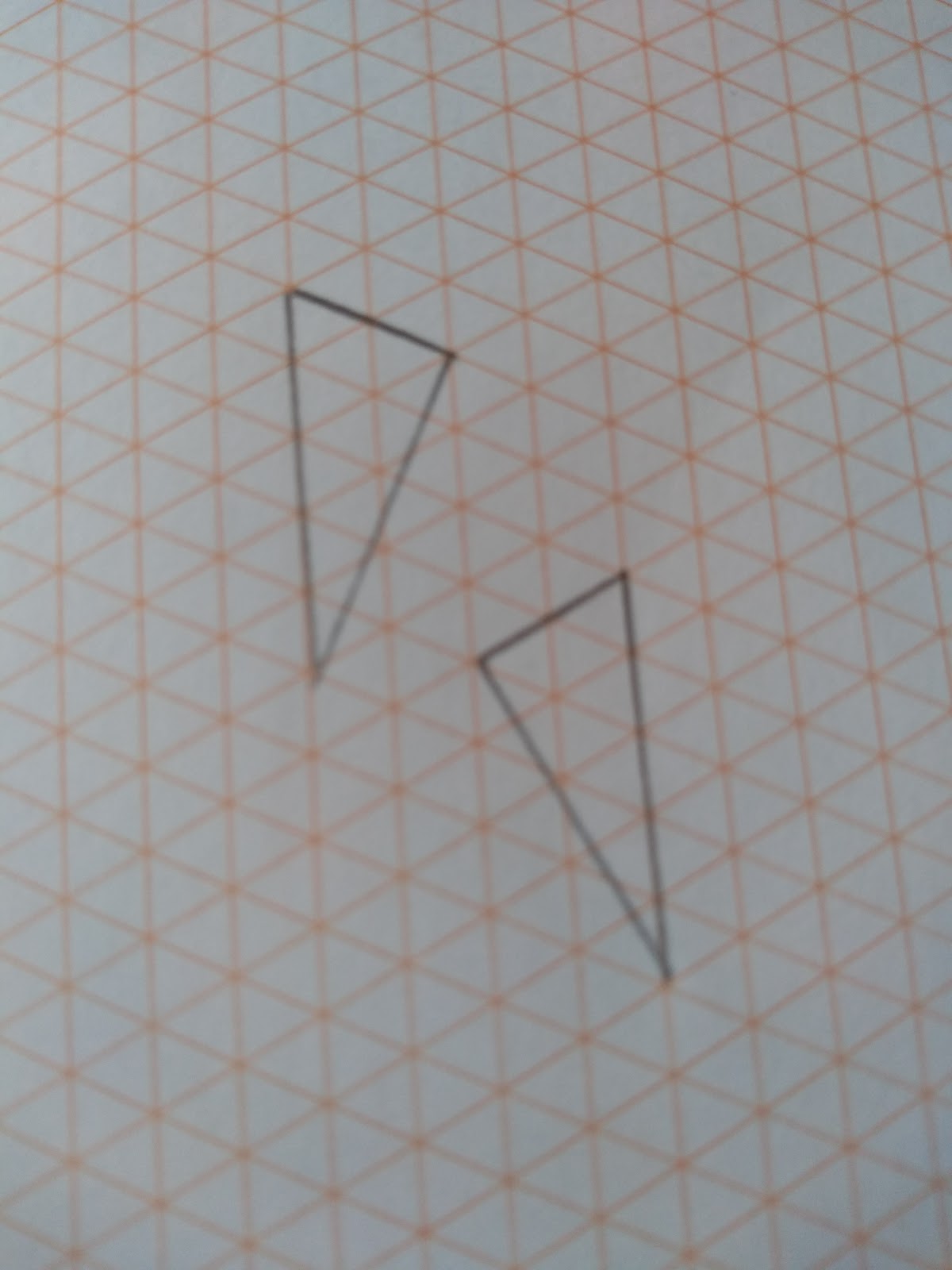 Side-Side-Side
3 same sides = congruent
SAS
In this case the known angle is between two known sides.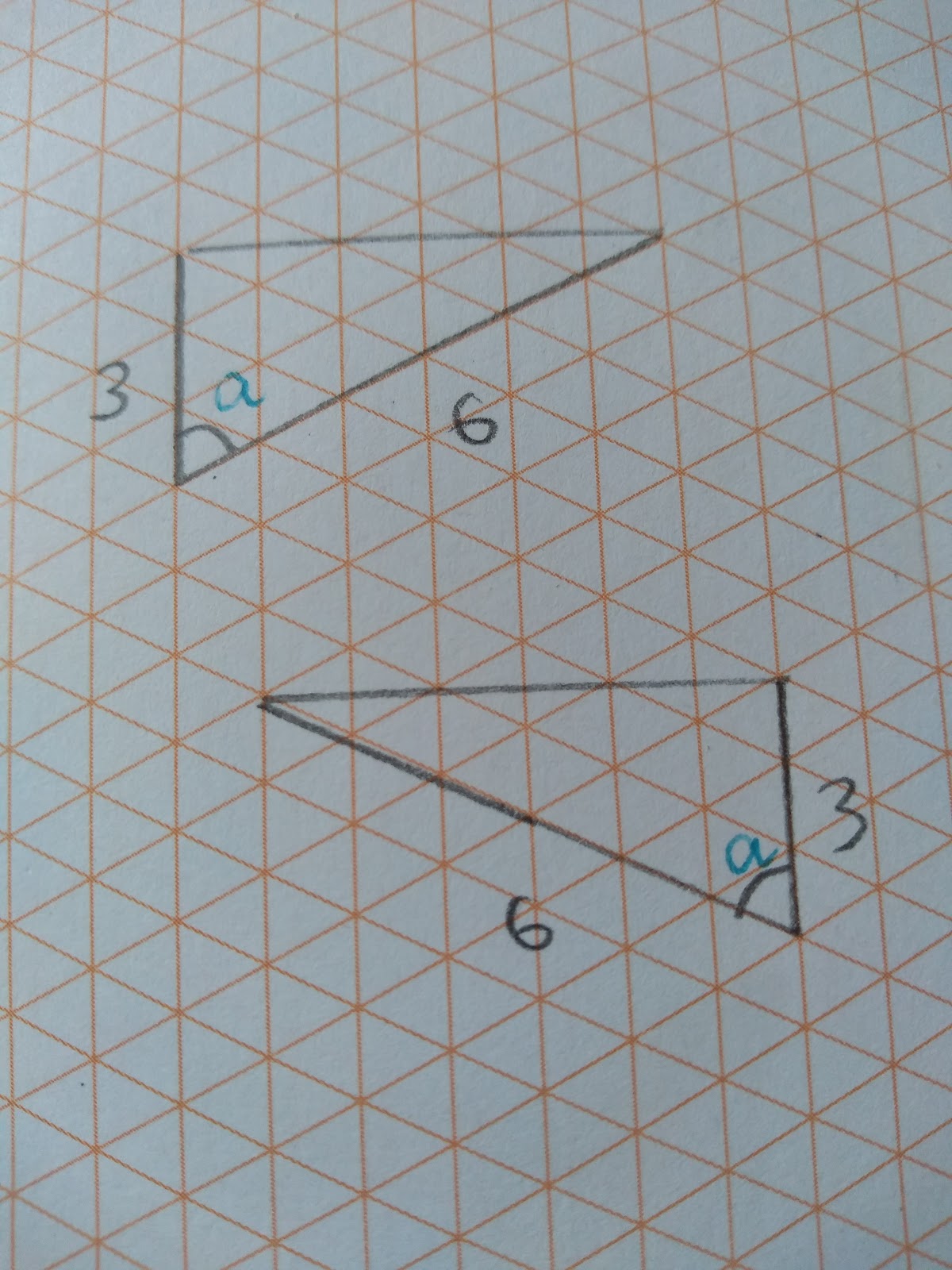 Side-Angle-Side
ASARHS
ASA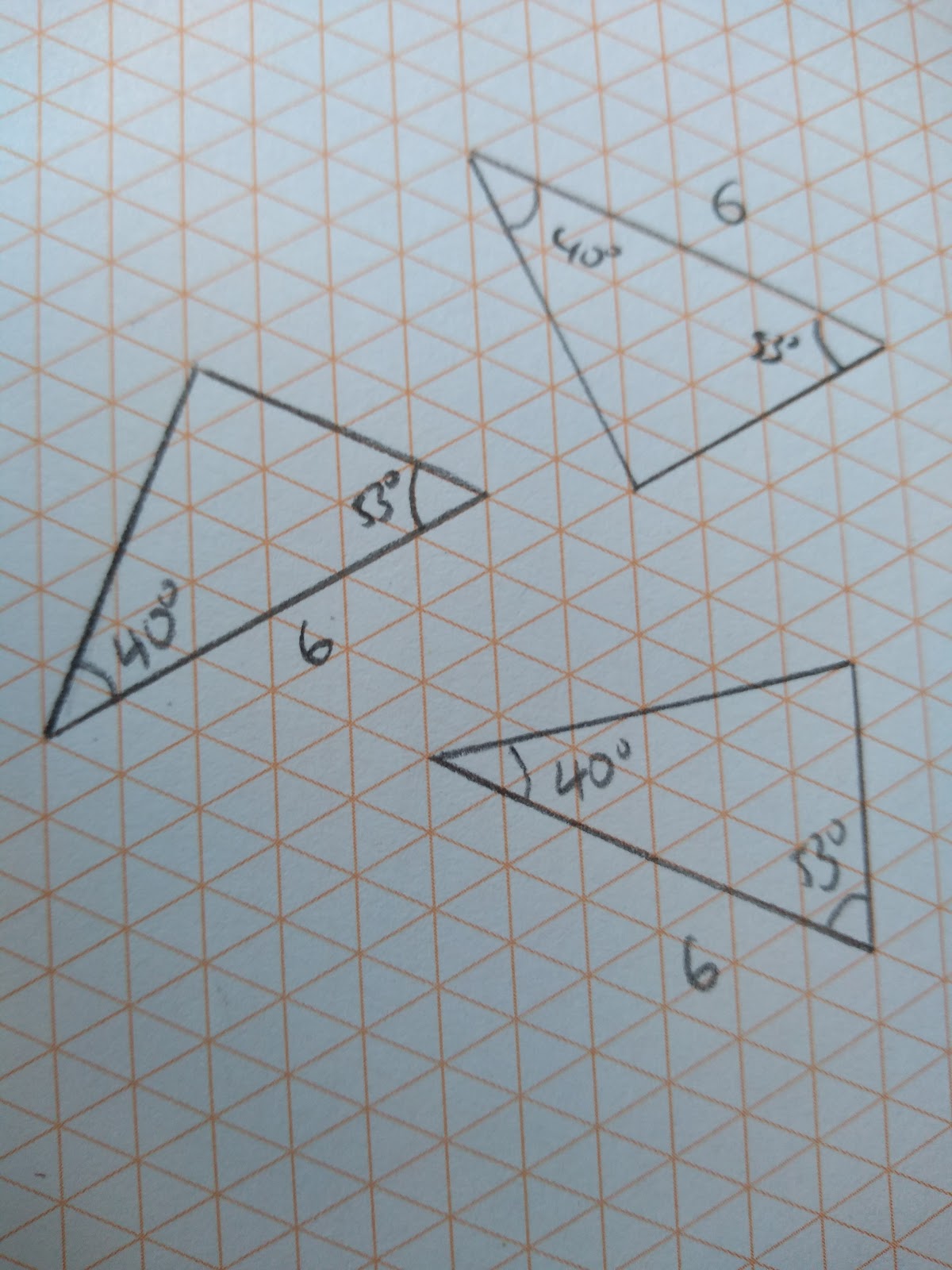 Angle-Side-Angle
RHS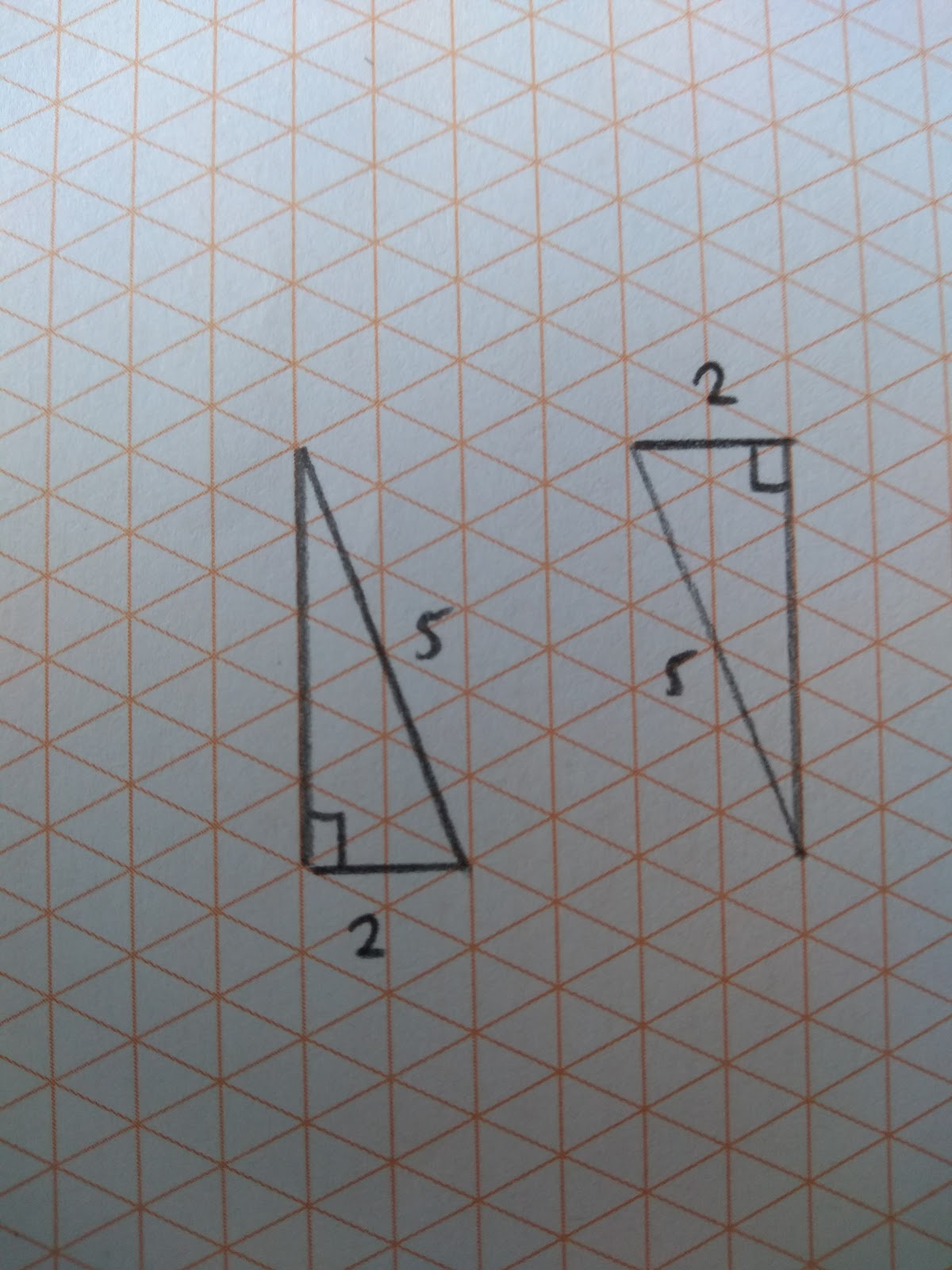 Right Angle-Hypotenuse-Side
For right angle triangles, you just need to check the hypotenuse and one other side is the same.