What Are Tropical Biomes Like
Climate
The rainforest has high temperatures all year round. This is due to its location at the equator, where the sun shines the most intense on the earth's surface. It is very wet with over 2,000 mm of rainfall per year.
Very warm with an average daily temperature of 28°C. The temperature never drops below 20°C and rarely exceeds 35°C.
The atmosphere is hot and humid.
The climate is consistent all year round. There are no seasons.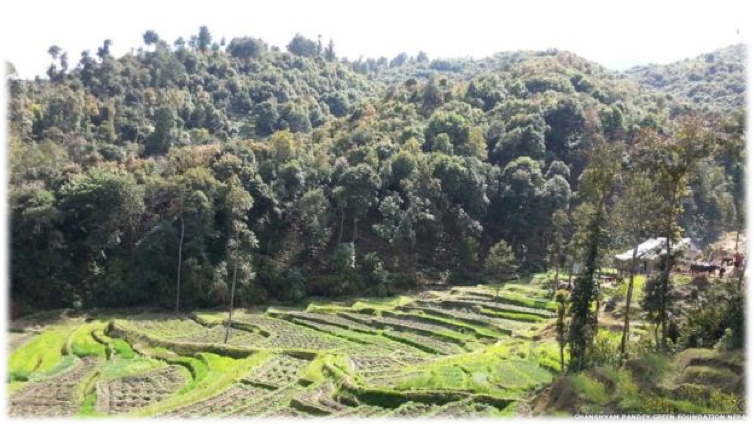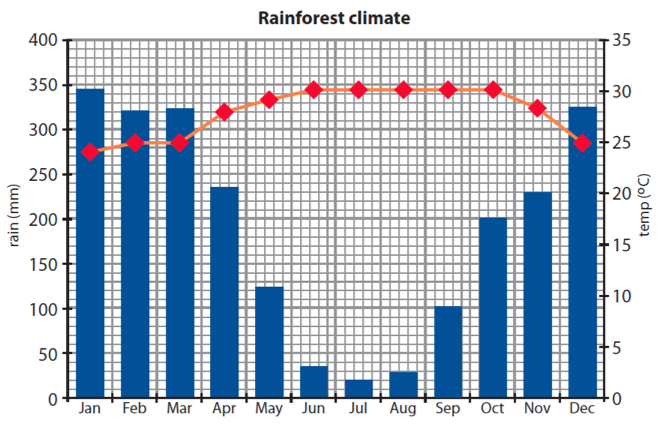 Distribution
The tropical rainforests are located in the tropics, a band around the equator from 23.5 N (the Tropic of Cancer) to 23.5 S (the Tropic of Capricorn).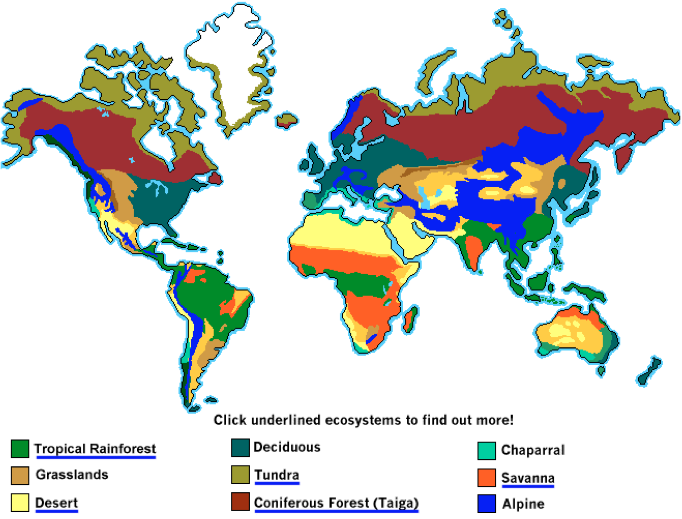 Layers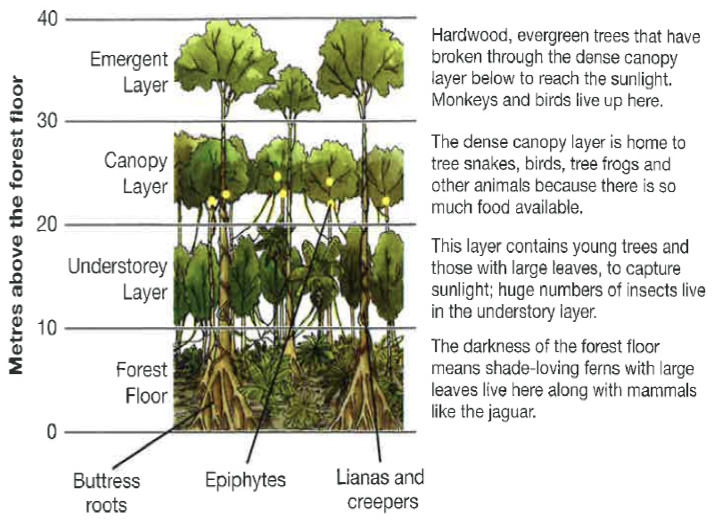 Plants and Animals
The rainforest is a biodiverse place.
Biodiversity means the number of plants and animal species in the area. The Congo basin is home to at least 10,000 animal species alone. In comparison, the UK only has 30 native species.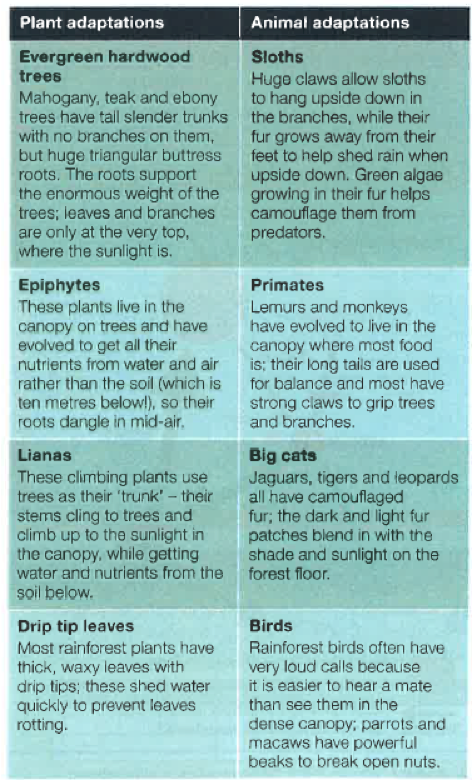 What is the temperature and precipitation like in the Amazon?

High

Where are tropical rainforests located?

Your answer should include: Near / Equator

Which plants and animals live in the rainforest? How have they adapted (changed) to live there?

Your answer should include: Drip / Tips / Birds / Epiphytes