What Is Diversification
Rural diversification is the development of methods of income generation (making money) that are in addition to, or instead of, traditional rural income sources such as farming.
Farmers either do this by finding other ways to make money from their farm, whilst continuing to farm. Or, they transform their farms into a range of completely different businesses.
Why?
Supermarkets pay low prices for milk meaning farmers can't make enough money.
Cheap food is imported from abroad meaning farmers from the UK can't sell their food for high prices.

Types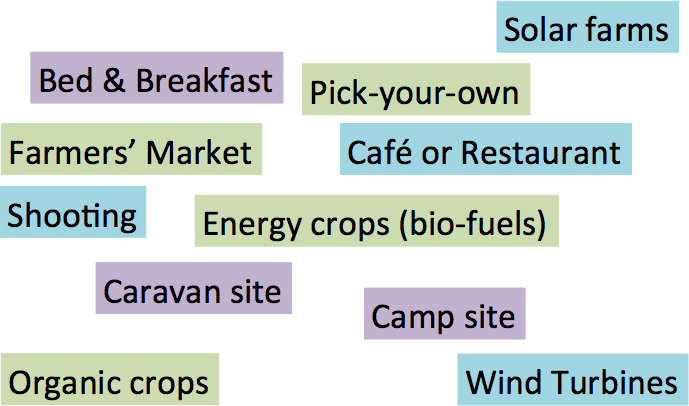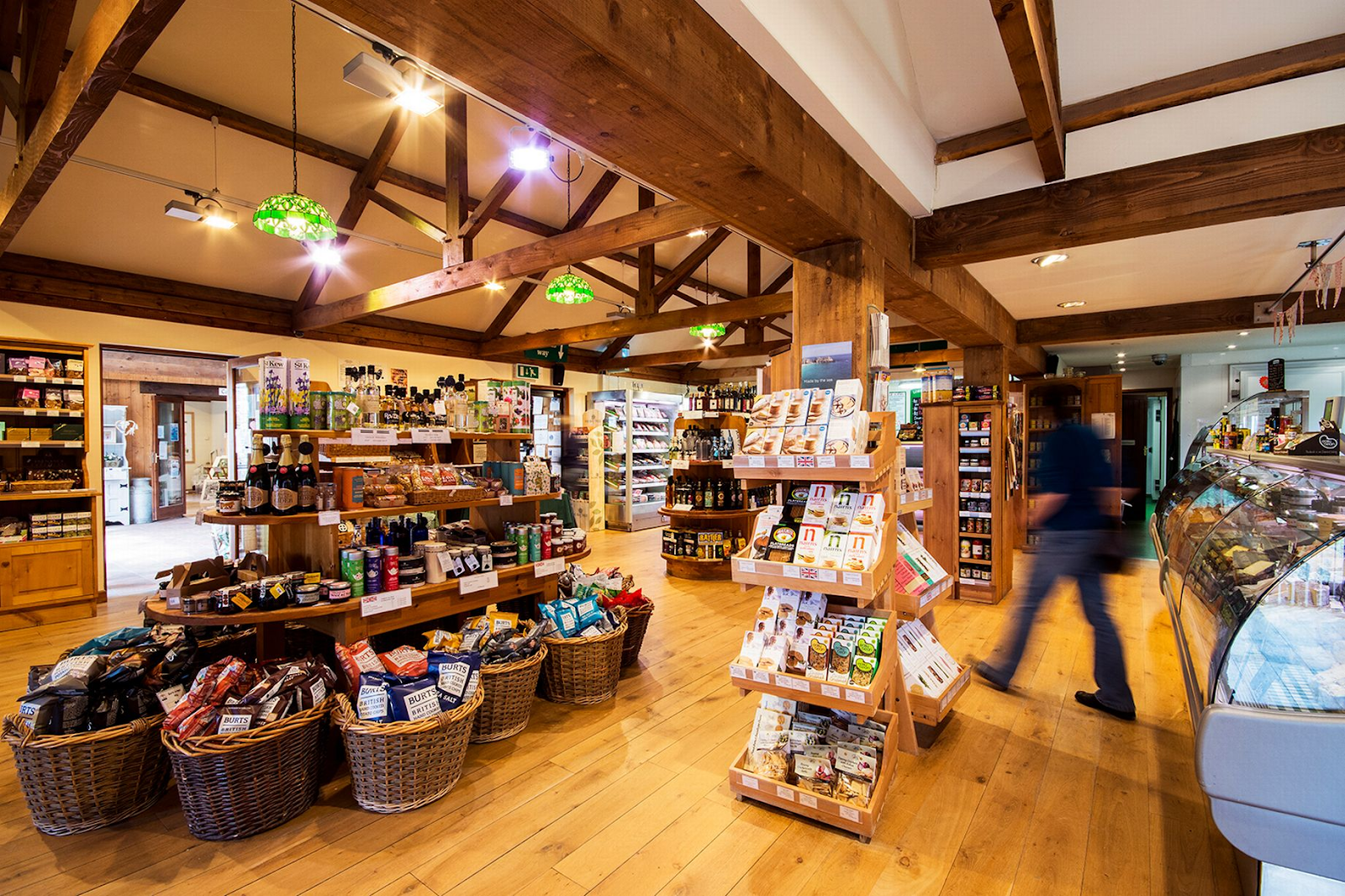 Lobbs Farm Shop: Cornwall.
Until 2003, three brothers from the Lobb family, in south Cornwall, were making just £30,000 from their 800 acres, shared between three families. Their farm is near the Lost Gardens of Heligan, south Cornwall's second biggest tourist attraction after the Eden Project. They created a shop to sell their beef and lamb to a potential market of 463,000 visitors a year visiting the Gardens. The project, Lobb's Farm Shop, was financed using £200,000 funding from Objective One and central government.
The shop's focus is meat and vegetables produced on the farm, and other locally sourced products such as Cornish wine, chesses, etc. It has created 14 new jobs, with more in the summer months. It has generated over £600,000 in additional sales in 3 years.
However, it is more than just a shop. It includes:
A visitor centre informing visitors about farming, and tours to show them what happens on a farm.
Ways of improving environmental quality on the farm by attracting wildlife – planting in ways that will attract birds and insects.
Managing and raising beef cattle in a welfare-conscious way.
Explain why farmers have to diversify and define this word.

Your answer should include: Income / Generation / Business

Explain and describe the different types of diversification.

Your answer should include: Farm / Shop / Tourism / Bed / Breakfast / Bio-Fuels

Give examples of impacts of diversification. Use evidence from case studies to back this up.

Your answer should include: Eden / Project / Lobbs / Farm