Rural VSUrban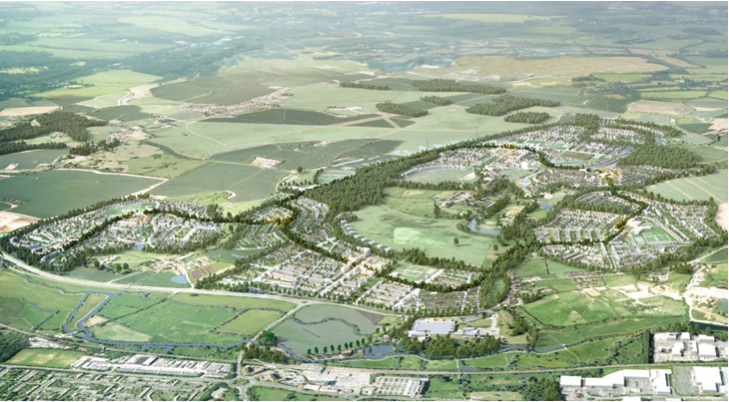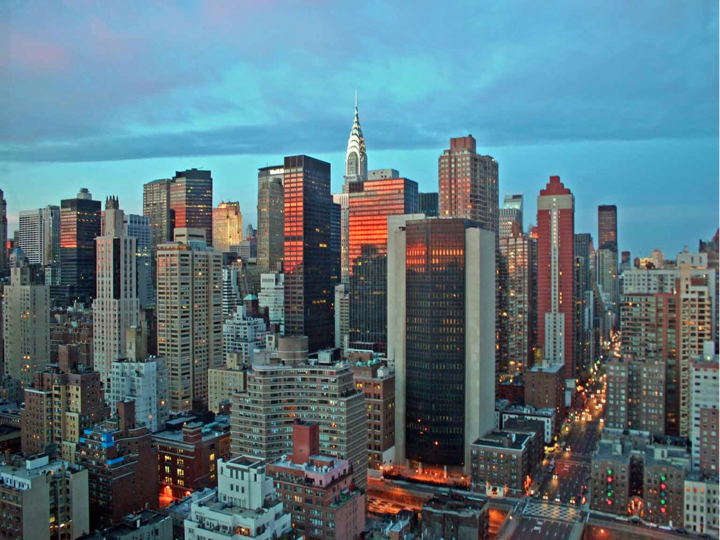 Urban: Cities, towns
Rural: Countryside, sparsely populated
The UK
Our largest urban areas in the UK:
London ~8.9 million people
Manchester
Birmingham
Leeds
Newcastle
Sheffield
Southampton
Nottingham
Liverpool
Glasgow
Population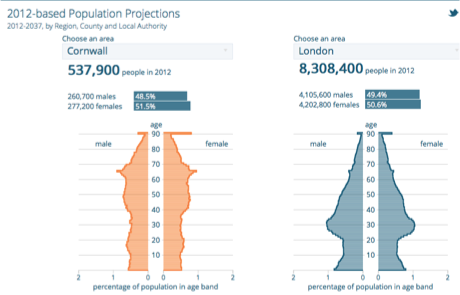 Population pyramids are a way of showing population structure.
They show the number of people in each age group, in the population.
Areas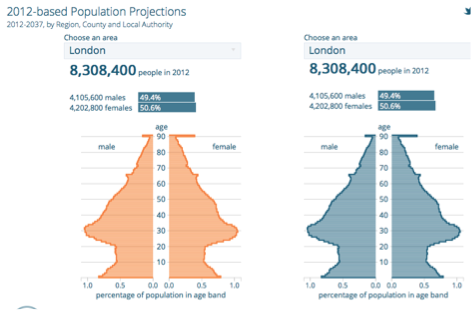 Cornwall (a rural area) has a lower birth rate than London and a larger proportion of the population that are over 65.
Lifestyle
Strategies
To make rural peripheral areas more attractive to companies, the UK Government and the EU use four incentives for investors: 1. Enterprise Zones These are places where the UK government offers companies help with start-up costs, reduced taxes on profits and access to superfast broadband. In 2015, there was 24 enterprise zones- but most are in urban locations and all are in England! 2. Regional development grants __ These are similar but available over more of the UK, with most in Scotland, Northern Ireland and Wales. They include grants and advice to help businesses start up. Most are targeted at peripheral areas, but funds are small - investors have to raise 5.5 times the amount of any government grant. 3. __EU Grants These are funds to help the poorest regions of the EU whose GDP is below 75% of the EU average. In 2015, only Cornwall and west and north Wales qualified. 4. __Improvements to transport __ Transport improvements are vital to rural regions. Neither Cornwall, north Wales nor the Scottish Highlands have any motorways. Most transport investment is taking place in England's urban core, _e.g. the HS2 railway linking London, Birmingham and Leeds. _ Cuts in Government budgets have reduced spending on transport elsewhere.